Article:
CMI Highlights – 4 October
Wednesday 04 October 2023
Awards season is here! Plus: creating intentional managers and boosting workplace wellbeing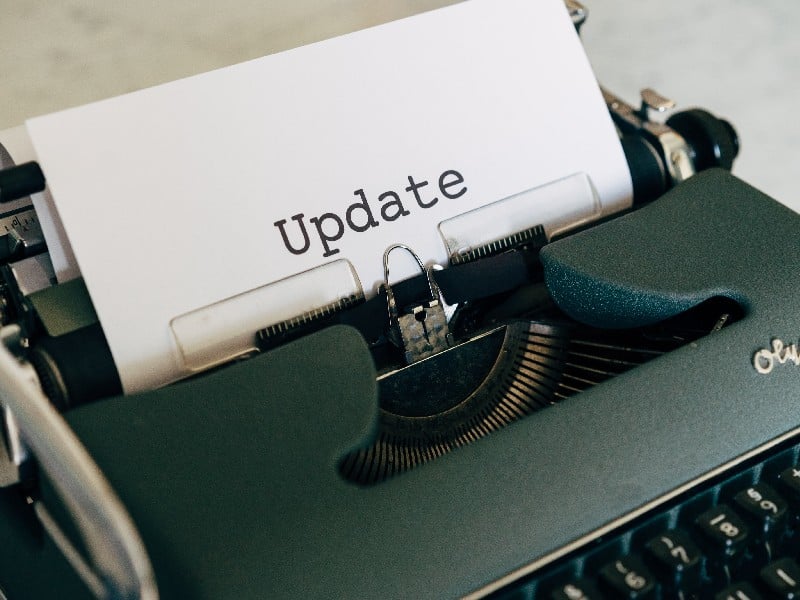 Dear all,
It was a brilliant evening for CMI last week at the Memcom Excellence awards (the membership organisations' Oscar's) – where we were honoured to be nominees in eight categories and winners of three!
We have more exciting news to share with you, too. CMI's incoming president, Fiona Dawson CBE CMgr CCMI, will be inaugurated next month, stepping into the shoes of Lord Mark Price CMgr CCMI CVO at the end of his term in October. 
Fiona is a passionate advocate for women in business and was awarded a CBE in 2021 for services to women and the economy. She spent over 30 years at Mars Inc before retiring in 2021 to focus on building her non-executive career with companies such as LEGO and Marks & Spencer.
Please join me in extending a warm welcome to Fiona as she joins CMI on our journey to improve the standard of managers and leaders across our economy.
Fiona will be hosting the CMI President's Dinner on 21 November, where we will also be revealing the winner of this year's prestigious Chartered Manager of the Year award. 
On behalf of CMI, I also want to take the opportunity to thank Lord Mark Price for his support as President over the past three years. He has been a fantastic friend to the organisation, providing wise advice and helping to drive our mission forward. He also led last year's flagship Everyone Economy research, which continues to resonate strongly with employers and policy makers.
We're delighted that he will continue to be involved with us as our Immediate Past President. 
For the next few weeks, we'll be introducing you to the seven CMgr of the Year nominees on CMI Insights. This week, you can get to know Fiona Apio-Matanda CMgr, who arrived in the UK with £20 in her pocket as a political refugee. Her story illustrates how developing leadership skills can transform your life chances. Plus, Tom Olliver CMgr FCMI, who helped build a new rail network from scratch for one of the world's biggest sporting events, generating a social media phenomenon at the same time.
We'll be introducing the five other shortlisters to you over the coming weeks. Keep your eyes peeled!
Reserve your spot for Anthropy23
What? Anthropy: an event bringing together leaders and their brilliant minds to envision a more positive, sustainable, equitable and successful Britain over the next 30 years.
Where? The Eden Project in Cornwall 
When? 3–5 November 2023
CMI members will receive 20% off their ticket with the discount code CMI2320. You'll gain access to over 180 sessions, with speakers including Tamara Box CMgr CCMI, Dame Sharon White DBE and CMI's outgoing president Lord Mark Price CMgr CCMI CVO, who will be joined by Ann Francke OBE for a session on purpose and productivity in the workplace. CMI will also be hosting another panel discussion.
Intrigued? Visit the Anthropy website or download the app to learn more.
"Stop creating accidental managers"
Eight in ten managers are "accidental managers" – that is, they have not received any formal training before entering a management position. In his article for Management Today quoting this CMI research, journalist Stefan Stern urges companies to "stop creating accidental managers" by hiring more intentionally. "The best worker is not always the best candidate for manager." 
This also means thinking deeply about how you develop your people. This week, CMI Insights spoke to some managers making a real difference: from Alka Bohorun CMgr FCMI, who is helping impoverished young people across the world to develop the management skills they need to start their own businesses, to Lee Payne CMgr MCMI, who helped overhaul consultancy BJSS' entire development pipeline to better support an influx of younger staff.
You can also hear from leadership author Jacob Morgan on why simply being vulnerable at work won't cut it if you want to build trust and unlock the potential of those around you.
Boosting workplace wellbeing
With World Mental Health day coming up next week, it's an especially good time to get thinking about wellbeing. Here's two initiatives I'd urge you to get involved with:
Reserve your spot at Investing in Workplace Wellness:

Discover a range of actionable practices to elevate your team's potential in this CMI webinar starting at 12pm on 25 October. Join our inspiring discussion on how investing in workplace wellness can transform your team and organisation.

Reserve your spot here.

Join the Evolve Workplace Wellbeing Online Network:

CMI's head of policy and innovation,

Daisy Hooper,

has been busy as part of the steering group for the relaunch of the

Evolve Workplace Wellbeing Online Network

, an online network leaders who want to keep up to date with the latest workplace wellbeing research and discuss improving workplace wellbeing with their peers. You'll find a free, evidence-based toolkit, as well as regular workshops and webinars. Interested in joining? Find out how

here

.
Finally, just a reminder that you can find all the mental health and wellbeing support available from CMI in our Wellbeing hub here.
Kind regards, 
Ian
You might also like these posts on this topic:
Don't miss out - get notified of new content
Sign-up to become a Friend of CMI to recieve our free newsletter for a regular round-up of our latest insight and guidance.
CMI members always see more. For the widest selection of content, including CPD tools and multimedia resources, check out how to get involved with CMI membership.