Being gay at work brings many challenges. LGBTQ+ leaders often don't even know who their peers are. Tech leader Matt Haworth understood these issues, so he started his own network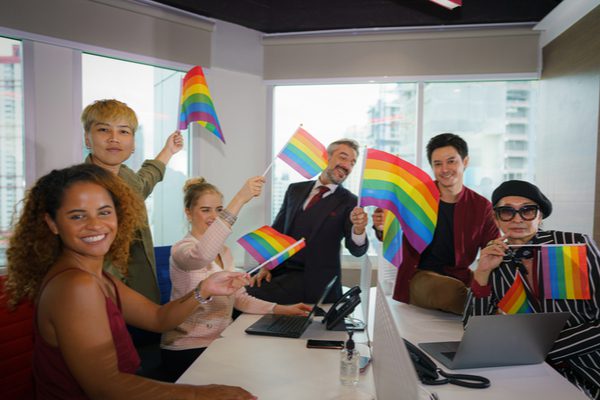 Please note that this interview was conducted prior to the Russian invasion of Ukraine in February 2022.
Matt Haworth, co-founder of social enterprise Reason Digital, was recently invited to speak at a series of events in Russia. This was an exciting request, but for Matt, who is gay, it also sparked fear and nerves. 
While homosexuality is not illegal in Russia, there have been reports of arrest, torture and killings of LGBTQ+ people around the country. In 2012, Moscow Pride was banned for ten years, and in 2013 a law came into force banning the promotion of 'non-traditional' sexual relations, or gay 'propaganda'.
"I remember filling out the visa application and putting in my social media details – which you have to do to get the visa I needed – and thinking that all my social media is about me being this fabulous gay business leader, and I'm going to a place where it's illegal to be myself," says Matt. "To stay safe I had to watch what I said and did, something that to a straight person on a business trip wouldn't really be a second thought."
It's a stark reminder of the discrimination and different experience that those in the LGBTQ+ community still face today. And it reinforces the value of having a supportive community around you…
Keep reading to learn more about how Matt is connecting managers in the LGBT community
Register for Free Access
Not yet a Member, Subscriber or Friend? Register as a CMI Friend for free, and get access to this and many other exclusive resources, as well as weekly updates straight to your inbox.
You have successfully registered
As a CMI Friend, you now have access to whole range of CMI Friendship benefits.
Please login to the left to confirm your registration and access the article.