Article:
What will be the impact of COVID-19 on graduates?
Friday 01 May 2020
With the employment landscape unclear, what are the options for those finishing studies in the midst of the current crisis?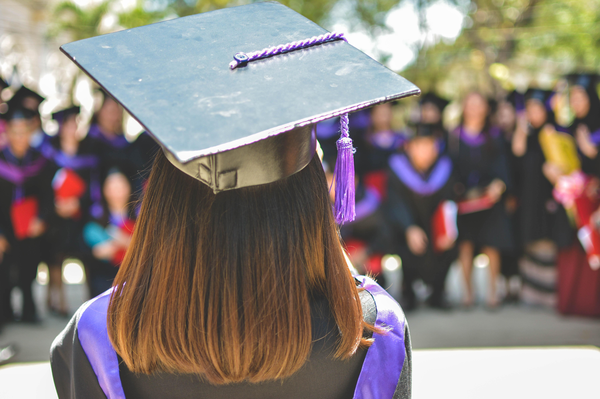 It has the potential to be a grim summer for graduates as employers, big and small, pause or even scrap their recruitment plans, post-pandemic. "Our data shows that nearly a third of firms are cutting their graduate recruitment hires," says Stephen Isherwood, CEO of the Institute of Student Employers. And a recent report from The Institute for Fiscal Studies (IFS) points to evidence from the last three recessions which suggests that graduates entering the labour market during a recession are significantly more likely to enter "non-graduate" jobs and earn less in the first few years after graduation.
"This is going to be a difficult year, but we know from previous economic crises that many graduate recruiters continue to hire as they need their business ready for the upturn," says Isherwood.
However, in some industries this crisis is throwing up new opportunities for students and graduates. Elaine Boyes, executive director of AGCAS, which represents higher education careers advisers says "There will undoubtedly be some graduates left disappointed, but we should respond by encouraging graduates to consider non-linear opportunities and explore new careers or jobs they may not have considered previously."
During these difficult and unusual circumstances, it's important to stay focused. The more you plan, research and build your experience and skills, the better position you will be in to apply for opportunities when they arise:
Keep calm and carry on
Finalists and graduates should approach their job hunting in the same methodical and thorough way that they would irrespective of Covid-19, advises Paul Blackmore, head of student employability at the University of Exeter. "Reflect on the skills, experience and knowledge that you've acquired through university and any additional work experience and extra-curricular activity you've engaged in," he says. "Continue to investigate the various range of graduate-level jobs usually associated with your degree programme but also include the 80% of graduate-level jobs open to any graduate of any discipline."
Reframe existing skills
"In order to maximise employability during this time it's key for graduates to identify their skills and competencies and be able to not only articulate them but also apply them in new and different scenarios," urges Julie Stonall, head of careers at Aston University. "Show your understanding of how you can adapt and flex in order to be responsive to business needs and changes as a result of Covid-19."
Join the fightback
Apply for a paid key-worker role or seek out volunteering opportunities as a way to contribute to the national effort to combat coronavirus, suggests Boyes. "This will be good to talk about in future job applications and interviews as an example of your motivation and resilience," she says. The NHS is a good place to start but also think about food banks and charities that support the elderly or vulnerable members of society.
Step up your learning
As well as the wealth of resources available to CMI members on ManagementDirect, there's freely available information on our Knowledge Bank.
On top of this, there are lots of free online courses you can complete to develop your skills:
Some employers are offering free webinars in areas such as marketing, personal branding and networking. "Undertaking additional learning opportunities, such as knowledge of a foreign language or developing programming skills, will enhance your CV in anticipation of future job applications," says Stonall. Perhaps now's a great time to start that blog or YouTube channel, to create a community and access networking opportunities. Why not read the LinkedIn director's top tips for updating your profile?
Stay in touch
Many higher-ed careers services have moved their support and services entirely online, says Blackmore and are able to provide finalists and graduates with advice, guidance and signposting to various job vacancies and the latest labour market intelligence. Employers are also keen to find new ways of talking to students and graduates, such as webinars and online chats. "Keeping an eye out for these opportunities will be a great way to connect with potential employers," says Stonall.
Rather than describe the 2020 cohort as "unlucky" we need to help students and graduates maintain focus and not be too demoralised if a job opportunity is deferred or cancelled, cautions Boyes. "Graduate employers will still be looking to recruit in the future once some of the uncertainty has passed and a degree will always add value when applying for jobs."
Why not check out our support services on our Career Centre? We can help those who are currently job hunting, or you can read about specific roles and what you can do to get there.
You might also like these posts on this topic:
Don't miss out - get notified of new content
Sign-up to become a Friend of CMI to recieve our free newsletter for a regular round-up of our latest insight and guidance.
CMI members always see more. For the widest selection of content, including CPD tools and multimedia resources, check out how to get involved with CMI membership.