Article:
Difficult Conversations: How 18,000 British Workers Rate Their Skills
Friday 21 August 2015
Following the launch of CMI's research into how UK managers and employees handle difficult conversations, we invited you to score your capabilities. A staggering 18,000 of you took part in our quiz, and today you can find out the results.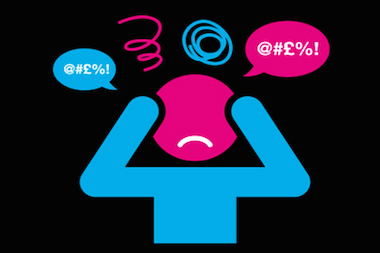 Being able to deal with difficult conversations successfully is a vital part of any manager's role. But research from CMI found that dealing with these difficult conversations is something the British population can often struggle with.
As part of an ongoing campaign to improve the way managers deal with these awkward situations, CMI asked Insights readers and other interested managers to take part in a quiz to find out what type of person they are when it comes to handling difficult conversations.
The results show that only 55% of 18,000 respondents were deemed to be a professional communicator.
To help increase the number of managers communicating professionally, Insights spoke to Helena Edwards, an occupational psychologist at Work Psychology Group, to find out why the way managers handle difficult conversations is so important; and how you and your staff can move to being professional communicators.
Making Changes for the Better
Edwards said that, for peacekeepers and avoiders, who make up 39% of those quizzed by CMI, the key is to build confidence and experience of dealing with difficult conversations through training and make them aware of the negative consequences of not dealing with a situation.
"It's around helping the individual build their confidence, and also help them see the reasons why avoiding something could cause problems – not just in that moment but later on down the line," she said. "Then it is about giving them the skills and techniques to make them feel more comfortable about raising those issues."
Edwards pointed out that such techniques can also be useful for all individuals who have a reluctance to deal with or worry about handling difficult conversations, even if they were classified as a professional communicator as part of the quiz.
And not dealing with this issue of reluctance to deal with a difficult conversation could lead to further problems developing in the workplace, as individuals not performing as expected are not being called up on it by management.
"Other people in the team may think it is ok to behave in that way (as the poor behaviour is being ignored by managers)," she said. "Or, more commonly, they think it is unfair that the individual is not being pulled up as that undermines the work that they're doing.
"Those are the knock-on effects of avoiding a conversation that might be a bit longer-term."
When it comes to dealing with bulldozer-types, Edwards recommends a different course of action, and she warned that, even though this conversationalist type accounted for just 6% of those quizzed, their behaviour can often be the most difficult to change.
"With the bulldozer-type you are much more likely to get responses of the type: "I don't believe in sugar-coating things" or "This is my way and its always worked for me"," she said. "You might, therefore, have more resistance to change.
"You have to build awareness on the impact their behaviours and approaches can have on other people. It's about encouraging them to think about trying to build their insight into how people are responding and helping them work out when their style is not appropriate.
"One of the really powerful things I've seen work in training is, in a situation where it requires some communication and diplomacy, you record how the individual manages the situation and get them to see for themselves how they come across. That helps build insight into how they might be perceived and what needs to change."
Building the Right Culture
Equally important as training for individual members of staff is to have a corporate culture that is proactive in dealing with problems and instils a sense of responsibility into team leaders and managers.
"If you want people to give and receive feedback appropriately, you have to build a culture that feedback is expected and is given consistently, positively and constructively," Edwards said. "The focus needs to be not only on encouraging individuals to request feedback, but on making the managers able to do it proactively – by building their confidence and their ability to do it properly."
Edwards said that having such a culture in place will then help individual managers to feel more confident in dealing with difficult conversations.
"The culture or the values of an organisation, especially the behaviour of leaders and managers, have an impact on how individuals behave," she said. "The importance of cascading that across the whole organisation and making it the norm is key."
Want further tips on how to improve how you handle difficult conversations? The CMI has some hints and techniques to help you do just that.
Still haven't taken the Conversationalist Quiz? Then find out what type you are here.