The lessons I've learned about adaptability and resilience from interviewing more than 20 Chartered Managers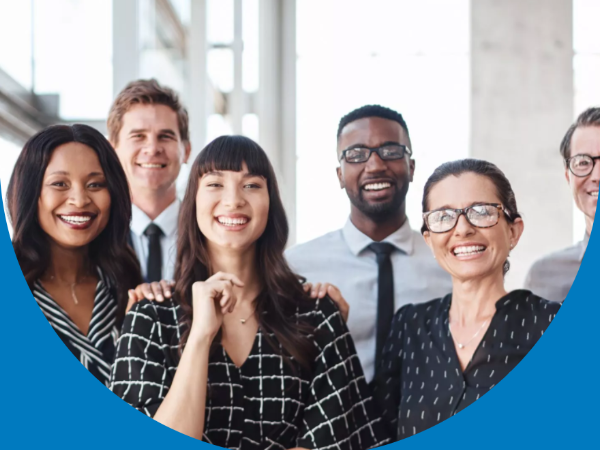 Last year forced us to draw on reserves of resilience that we never knew we had. We had to make quick decisions based on exceptional scenarios with no knowledge of what the impacts might be.
During 2020, I interviewed more than 20 Chartered Managers for the 'CMgr' section of CMI's magazine. Many had dealt with crises before, but this was a whole new level.
What I discovered was that there is something about the Chartered Manager experience that, despite the circumstances, enabled these leaders to keep their heads. They were able to tap into their emotional intelligence and make plans that benefited their organisations, their teams, and indeed their own personal wellbeing and growth.
Phillip Quinn CMgr made a comment that really stuck with me. He said: "Reacting quickly to changing situations is important. So there's a need not just to have a Plan A, but a Plan B and a Plan C as well."
Phillip is a former member of the UK armed forces who's now associate director at construction and advisory firm AESG. For him, planning and adaptability are the most important lessons he has learned as a Chartered Manager.
"You have to assess and reassess any situation as things develop." The ability to do this is driven, in part, by self-reflection, the need to constantly learn – the importance of all experiences, good and bad, as fuel for improvement.
As 2021 begins, it's clear that the period of constant adaptation is not over yet. The new Coronavirus variant has forced many of us into further restrictions. This will test managers across all sectors, some to their limits. The post-Brexit free trade agreement is welcome news, but it is complex and will raise expected and unexpected hurdles as businesses adjust to the UK's new trading relationship with the EU.
Chartered Managers will need to step up and share their knowledge and support with non-Chartered colleagues. Those without Chartered status may start aiming for it. The process itself can open you to new ways of thinking, and allow you to channel your skills and experiences in a more effective way.
One of CMI's youngest Chartered Managers, Jake Terence Parrott, experienced this process first-hand in 2020. Completing his Chartered Manager application helped him to assess his skills and how he wanted to develop, resulting in him moving away from a safe but linear career progression towards new experiences and education in Dubai. "There are things I could have done better throughout my career," he says. "But ultimately, all of those experiences have shaped who I am today. To have someone validate that and say that it's a huge achievement in terms of personal development, means a lot."
John Faulkner, project director at Kuwait-based architecture and engineering firm, Pace, learned from his Chartered journey that change is inevitable, whatever you're doing. "Life isn't a straight line; there are a lot of bends in the road and sometimes a few cliffs."
In his working environment, large numbers of workers were previously bussed to and from construction sites. When Covid-19 struck, this had to change. With a level head and thinking fast, Faulkner brought in new PPE, provided sanitation facilities to rival a hospital, and designed a new staggered transport system to allow for safer travel. "It meant providing more transport in the short term and at greater cost, but it was necessary."
These decisions, like many that managers and leaders will need to take, meant balancing increased cost and employee wellbeing. Faulkner was able to make that decision quickly and confidently. "You have to adapt, anticipate and react to risk," he explains. "In the case of the virus, you need to put in stringent measures to prevent an outbreak."
Non-Chartered managers may have the same skills and experience as those who are, but the process of becoming Chartered channels that knowledge in a way that unlocks its full potential. 'Chartered Manager' is a mindset more than anything else, and if there's ever been a year to adopt that mindset, it's this one.
This was originally published in CMI's magazine, an exclusive member perk. If you're not already part of the community, discover our other benefits here.
If you are already a CMI member, have you made getting Chartered a new year resolution? Find out more here.
You might also like these posts on this topic:
Don't miss out - get notified of new content
Sign-up to become a Friend of CMI to recieve our free newsletter for a regular round-up of our latest insight and guidance.
CMI members always see more. For the widest selection of content, including CPD tools and multimedia resources, check out how to get involved with CMI membership.