The modern job-seeker will look into work-life balance; salary levels; benefits and perks; and what their commute will be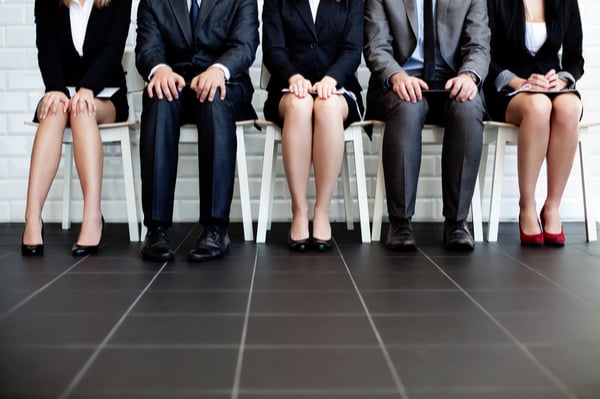 Where do today's job-seekers look for jobs and what are the key pieces of information they look for before deciding where to apply? What makes a job-seeker convert from browsing job ads to actually push the button and applying for the job?
In a Glassdoor survey of 700-plus employees and job-seekers, we asked people how they'd like to find a job. Around one in two (53%) said via an online job site. A further 35% said they'd prefer to find a job on a company's careers page; 32% said they'd like to become aware of a job through a friend. The clear conclusion: a company careers page is not enough to attract top talent; jobs must be advertised on relevant job sites as well as disseminated through employees to their network.
There are certain key pieces of information that are critical for job-seekers to have up front when browsing job ads, and they are: salaries, benefits and location. Job-seekers are immediately assessing their potential commute and whether the financial package is good enough for them to apply. How hard do you make it for your potential employees to get the information they need before seriously considering applying for a role?
In terms of where job-seekers get information about companies they might like to work for, the top two sources are job sites and word-of-mouth. This is critical, because neither of those two sources are under an employer's control. Job sites (such as Glassdoor) have anonymous reviews from current and former employees, and employers do not have any sway over the message that comes from those reviews. Neither can they control word-of-mouth generally, so the only way to have influence over the conversation is to genuinely aspire to be an excellent employer.
What makes a job-seeker more likely to actually apply? Aside from a nice commute, there are three major factors: a reputation for offering a good work-life balance; high salaries; and attractive benefits and perks.
Our research also delved into the interview process. Here, the biggest frustration for candidates in a recruitment process is having interviews cancelled or postponed (according to 44% of those we surveyed). An equal amount said that not having enough information about a job's responsibilities in advance is their biggest gripe – interestingly, this is strongly skewed towards women (52%) vs men (38%). As a manager, you can tackle this by ensuring that job descriptions are thorough and unambiguous from the start, as well as addressing any questions or concerns during the interview process.
Other frustrations with the interview process included: recruiters and hiring managers not responding in a timely manner (43%); not giving candidates enough information about the total compensation package (36%); and overselling the job or role (32%).
Next, we asked people what would make them pull out of a recruitment process. Two in five people (40%) said that a company announcing redundancies would spook them enough to pull out; 34% cited a poor first impression with a recruiter or hiring manager.
To summarise:
Make sure that candidates can find the key information they need before they apply.
Realise that candidates are doing extensive research on your company.
Understand the notion of the 'informed candidate'.
Manage the timings and information flow of the recruitment process to give the candidate a positive experience.
Approach candidates in the same way you would a high-value potential client.
Do these, and you'll contribute greatly to your external perception as an employer.