Article:
How To Ace Job Interviews
Friday 16 August 2019
You're about to enter the world of work. What steps do you need to take to ensure your success?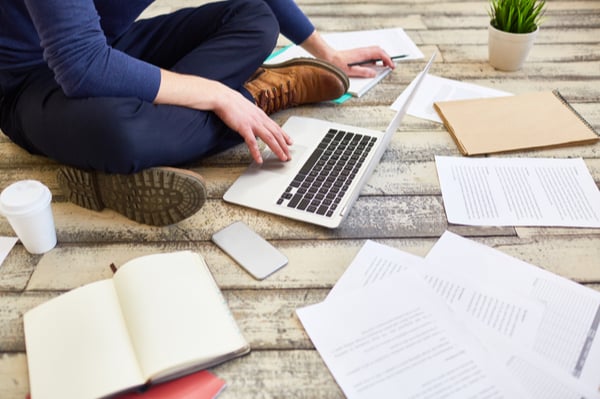 Your CV has passed the test and now you're on your way to an interview. What next? You know your CV and experience are good enough to pique interest – but how do you carry that momentum through face to face?
The Research
The key to having a great interview starts way before the actual meeting. You'll have already looked into the company for your cover letter, but now you need to dig deeper for nuggets of information that you can bring out in the interview. Look at any recent projects the company has completed, awards they've won, or milestones they've hit. Make sure you commit your interviewers' names to memory, print out a copy of your application, and write down any questions that you think of when looking into the company.
The First Impression
One of the first things people notice in an interview situation is your shoes – so dress for success. Look the part. Wear appropriate and professional clothes. If the nature of the company is corporate, arrive in business wear: suits, and trousers or skirts with shirts. At this stage, it's better to overdress than underdress. Err on the side of caution and cover up any visible tattoos or facial piercings – but don't cover up your personality. This company may be interviewing a large number of candidates, so make yourself memorable by adding a splash of colour or statement accessory. Remember to smile, have open body language, and mirror the attitudes of your interviewers – it's time to show this company that your personality will fit within the office. Arrive a few minutes early to show promptness, and always initiate the handshake to show that you're proactive.
The Rehearsal
Look up your potential employer's Glassdoor reviews to see if previous interviewees have posted the nature of the questions they were asked. Pick out key aspects of your experience ahead of time, and have a sample of specific incidents that prove your skills. Be clear about what it is that attracted you to apply for the role, picking out points from the job listing that you feel suited to. When researching the company, search for their core values and try and drip these into your answers. But, it's important not to make up experiences or try to bluff your way through – interviewers will be able to see when someone is being genuine.
The Right Questions
Aside from the usual interview questions – why you applied, what skills you can offer, what experiences you can use in this role – you'll almost certainly be prompted to ask the interviewer some questions. It's good to write them down ahead of time – not only so you don't forget them, but because it shows you've done your research. What do you really want to know about the company and the role that wasn't in the job listing? Good starting points are:
What is the best thing about being an employee of this company?
What does success look like for this role?
How would my performance be measured?
Why has this position become available – is it a newly created role, or has someone left or been promoted?
Some companies now offer a trial week to see if you and your potential colleagues click. If they don't offer this, why not ask if you can come into the office and shadow someone before you start?
The Confidence
All of the above considerations will lead to a confident interview. Preparation, comfort, and practice create confidence. Rest assured that the interviewers are human – they don't expect perfection, but want to get a feel for your personality type to see how you'd fit into the office and what you bring to the table. Remind yourself that you wouldn't be there if they weren't seriously considering you to fill the position. Bolster yourself with that knowledge.
Are you on the job hunt? Check out our articles on how to boost your employability and how to build your personal brand to make sure that you're heads and shoulders above the competition.
For more careers and how-to guides, visit our Knowledge Bank.