Article:
How to Be More Entrepreneurial: Five Lessons for Your Company
Friday 17 May 2019
CMI's Companions roundtable assembled a group of thoroughbred entrepreneurs to discuss bringing entrepreneurial thinking into mature organisations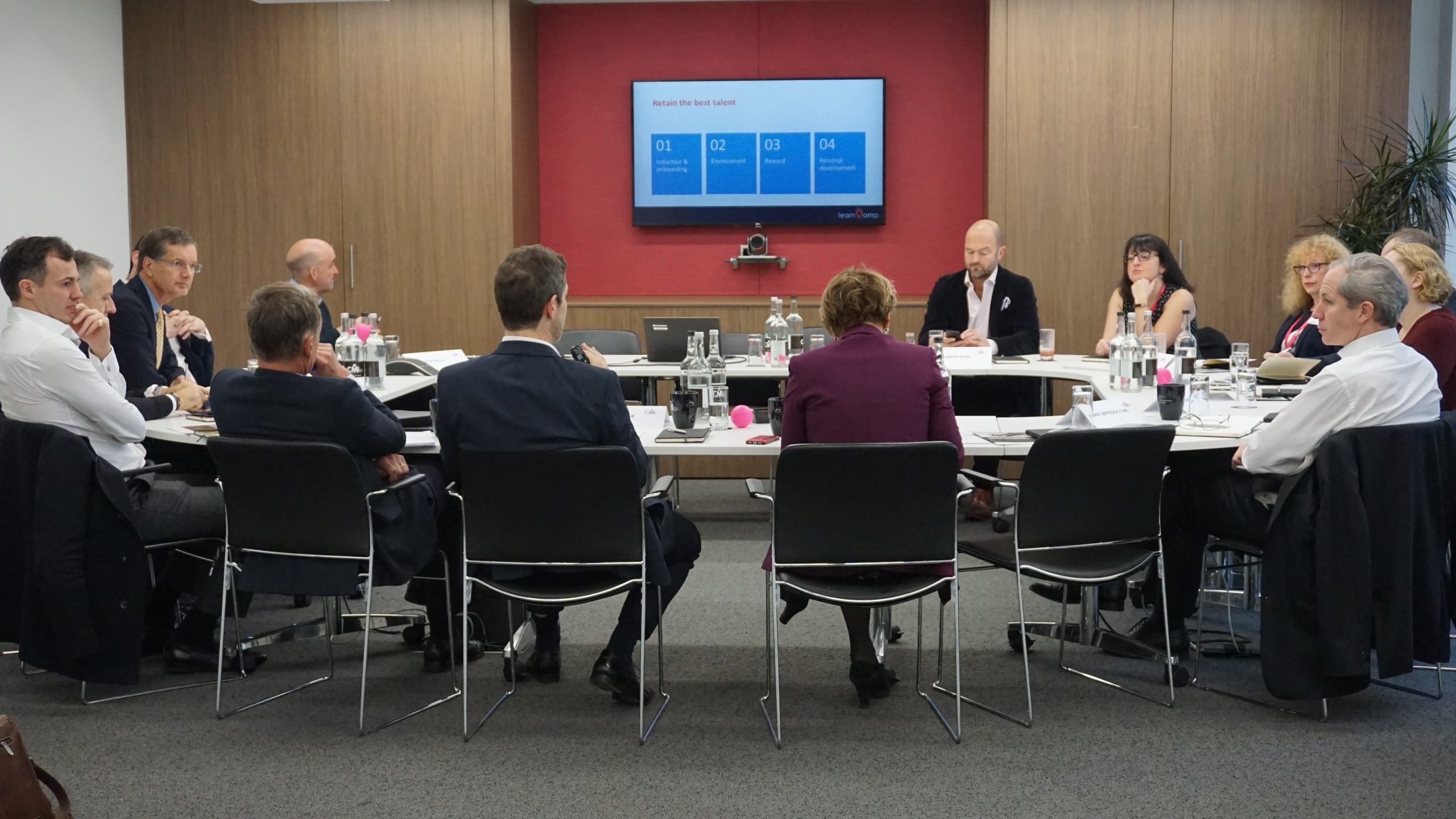 How do organisations nurture and harness the entrepreneurialism of their employees? How do managers themselves become more entrepreneurial? How can you achieve all this without encouraging overly maverick behaviours? These were some of the important themes discussed at a CMI Companions roundtable, the latest in the series focused on shaping the future of management.
The discussion was led by Duncan Cheatle, founder of the entrepreneurs networking organisation The Supper Club and the edtech startup Learn Amp. Cheatle reckons to have hosted more than 700 events for owner-managers, so he's certainly had plenty of insight into productive entrepreneurial behaviours.
"Successful entrepreneurs cut through and see simplicity where others see baffling complexity," says Cheatle. The challenge for managers, often grappling with the complexities of decision-making and cultural hurdles, is to try as best as possible to emulate that entrepreneurial perspective. Easier said than done, mind…
Lesson One: Recruitment is Key
Getting the best talent in is crucial. As Hugh Robertson, founder of the marketing agency RPM says, our ability to access amazing talent has never been better.
Getting that talent in can take time. While entrepreneurs can be instinctive animals, it's best to use proper recruitment processes when hiring. And if a recruit doesn't fit with the organisation's purpose and values, it's best to recognise this quickly and act. "Be slow to hire, and quick to fire," Cheatle advises.
It's also important for entrepreneurs to question why A-list candidates should work for them when they can go and join a bigger-name business. Anyone hiring should be able to neatly articulate their purpose and principles – if they can't, they're in "deep trouble", said one guest.
Lesson Two: Provide Employees With Compelling Reasons to Stay
The best entrepreneurial businesses are obsessed with employee induction and onboarding processes, says Cheatle. There's much evidence to show that recruits who leave in the first six months make up their mind to do so within 48 hours of arriving in a new job. So if you want to hang onto great new talent, then think deeply about the office environment, the rewards you offer and, critically, the personal development opportunities you're offering employees. Indeed, some companies are scrapping the term "line manager" and replacing it with "personal development manager"!
Hugh Robertson, founder of the marketing agency RPM, explains how his company has responded to this growing demand for creative, personal development opportunities not only among new recruits but with existing employees as well: "Across business, we have to recognise that people have different motivations, needs and wants from work at different stages of their lives. The trick is for managers to have the conversations to understand what motivate each person and tap into that individual motivation – not only to get the best out of them in the here and now but also to provide the right development opportunities – even if they aren't directly linked to their current role."
To enable these conversations, Robertson's company RPM is moving towards a coaching culture, shifting from a fairly traditional hierarchical management approach to one that is more about promoting accountability and personal development, distributing leadership and decision-making throughout the organisation. "Not only have we upskilled our managers as coaches we have also trained up a number of 'Super Coaches' who now provide an offline coaching resource and support managers to develop their own coaching skills. We've made a huge investment as a board and as a business in this."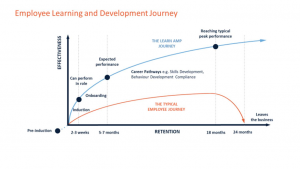 Lesson Three: Invest in Yourself
The most successful entrepreneurs spend time talking, listening and learning, says Cheatle. While they invest in developing their people, they don't neglect to their own development. "People who fail to invest in themselves fail to grow," says John Rosling, founder of Contexis, which helps inject entrepreneurship into large companies.
These observations are corroborated by research from King's Business School and the University of Amsterdam. "People need to get out of the office and seek feedback from the likes of friends, family, customers and suppliers on their ideas, but that alone is not enough. They need time to consider and reflect," says Professor Frederik Anseel of King's Business School.
"It's not just for entrepreneurs, but for anyone who wants to be innovative. The same way that entrepreneurs must engage with their potential customer base as quickly as possible to test their ideas, mature companies must call on the innovative potential of all their employees."
Lesson Four: Be Both Unstructured and Operationally Excellent
Entrepreneurs often don't like structure, says Steve Dally, chief executive of BCMS, which advises owner-managers on selling their business. But at the same time, successful companies do need operational excellence. This is a tough balancing act, one that evades many small and large companies.
"It's about having the tramlines within which you have the room to fail," says RPM's Hugh Robertson. In too many large companies, he says, there is no room for mistakes. Interestingly, this whole notion is increasingly being tested in the most successful technology businesses, where employees are positively encouraged to experiment and push the boundaries of what's possible. Spotify, the Swedish music streaming service, is one company with a "growth mindset" that doesn't penalise failure.
Martyn Dawes founded the hugely successful Coffee Nation, which was ultimately sold to Whitbread for £59.5m. Today he advises entrepreneurs and high-growth companies. He recalls a period advising a large telecoms business that had set up a wholly owned subsidiary with a "maverick" CEO. "It was a heavily regulated marketplace, but the parent company not only allowed the chief executive to start the business but gave him relatively free rein." It was a risky strategy and, inevitably, caused ructions within the parent company, but, with careful governance, the project was a huge success. "The key thing was to decentralise decision-making," says Dawes.
Lesson Five: Keep It Simple
Any effort to inject entrepreneurial thinking into an organisation will come back to simplicity. However large or complex your organisation: can you simplify your field of vision, and can your managers do the same? Are there a handful of key drivers that, ideally, are related to the ultimate purpose and commercial focus of the business, that are the drumbeat to your employees' daily work? You'll find this kind of narrow focus in all the best entrepreneurial businesses.
Sometimes, it's just a way of framing things. As Martyn Dawes says, large companies may conduct complex benchmarking analyses, led by expensive consultants; in an entrepreneurial company, the boss will just ask: what would you do if you wanted to destroy this business? It pays to keep it simple....
How could entrepreneurial thinking energise your company? How do you engender a sense of purpose in your organisation? What lessons can you learn from one of the largest change programmes in government? These are a few of the topics tackled at recent CMI Companions events. Find out how CMI Companions are shaping the future of management