Article:
How to Manage When You Have Too Much Work
Wednesday 19 June 2019
YOUR GUIDE TO TACKLING A HIGH WORKLOAD BY MANAGING YOURSELF, CONSIDERING MEANING AND PURPOSE AND COMMUNICATING WITH OTHERS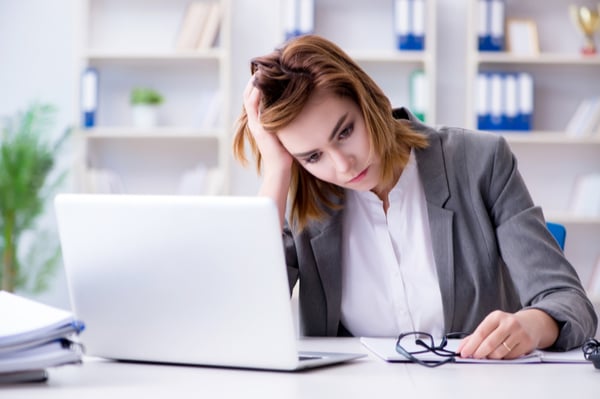 Essential learnings:
Understand your role
Don't shy away from difficult conversations
Create SMART Objectives (and try the Matrix approach)
Feeling overloaded? The need for employees to enjoy a balance between their work and other aspects of their lives is now widely accepted. The CMI knowledge bank resources on work/life balance explain that work/life balance could benefit productivity, performance and morale as well as reducing stress and sickness.
It's common to feel you have too much work during times of change. But it's just as important to develop personal resilience so you can safeguard your own health and wellbeing at work. Here's how you can build resilience.
Check Which Tasks Are Your Own
According to David McLaughlin, EPA Training and Development Manager for CMI, the ability to delegate is as important as defining priorities. "Review your workload and make sure it's all actually yours to do and you haven't taken on someone else's work in a bid to be helpful. Ask yourself: what can you get help with and who can help." This is part of managing yourself and recognising your role within an organisation.
Don't Be Afraid of Difficult Conversations
If you're more junior and your workload is set by your manager, "it usually demands a difficult conversation," says David. This guide to managing difficult conversations might be useful. "You need to have good communication and negotiation skills to do this. You also need to be very clear what the issue is."
Chartered Manager Degree Apprentice Jack Richards agrees. "If you're junior within an organisation, there is all the more reason to speak up and make a manager aware of your workload struggle."
Improve Your Organisation Skills
Time management, self-awareness and knowing your role are all part of progression at work. Manpreet Sooch studied a CMI Level 5 diploma in management and leadership. She explains: "I've used various tools and techniques to plan my time while working on assignments and group projects. They include SMART Objectives that help me understand what needs to be achieved, and to-do lists."
Think About Meaning
Meaning and purpose could help you focus your time. David McLaughlin recommends checking that your tasks are useful, working towards a goal and adding value. "If you can't answer yes to any of those points, you need to think again." While we might all have to do more administrative tasks as part of our work, motivate yourself by making a connection between your tasks and your organisation's purpose.
Use Tools or Software
Familiarise yourself with what software, calendars or shared systems your organisation has available. If you're working in a client-facing role you may have a Customer Relationship Management (CRM) tool that can make work more efficient by updating colleagues on shared progress. "I utilise our CRM to manage my day, particularly as a lot of my role has colleagues waiting on me," says Jack Richards. "I also like to use trello.com as a methodical way of approaching the day, breaking up tasks and laying out what needs to be done."
A very simple tool that you can make yourself is the Time Management Matrix. Created by Stephen Covey, author of The Seven Habits of Highly Effective People, the Matrix is a simple four quadrant chart that maps your to do list across two axes – important/not important and urgent/not urgent. It's very easy to create using spreadsheet software such as Excel and is very useful for mapping out what to prioritise – start with anything in the top left box (urgent and important) and move clockwise around the matrix.
CTA: If you're a CMI member you can boost your time management skills through one of our bitesize e-learning courses by logging onto CMI's Career Development Centre
Not yet a member? Access thousands of resources by joining now