Non-disclosure Agreements and Settlement Agreements Are Different – and Settlement Agreements Can Be Used in Business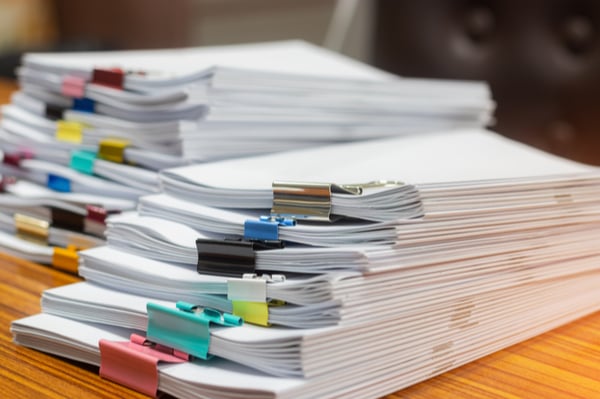 There has been much controversy in the media about the use of 'gagging clauses' by business leaders. It is said that former staff at well-known companies have been made to sign contracts that prevent them from revealing details of inappropriate conduct. These contracts have been called 'non-disclosure agreements' or 'NDAs'.
At this time we must not confuse NDAs with settlement agreements. Settlement agreements also prevent the sharing of information by an employee and they are used regularly in the workplace as part of the dispute resolution process.
What is a Non Disclosure Agreement (NDA)?
A Non-disclosure Agreement is used in the private sector. It is a contract drawn up between two individuals by a solicitor in exchange for a commitment of good faith to protect confidential information. That information may involve crime or inappropriate conduct. Money is typically paid out in exchange for compliance. For example, celebrities use NDAs to silence individuals about sensitive events that could affect their reputation or career.
NDAs are commonly described as 'gagging clauses' and, understandably, there is some concern about their use – particularly if it is believed that a person has simply used their wealth in order to avoid criminal charges.
A recipient of an NDA should certainly seek professional advice before signing legally binding papers. If they subsequently decide to proceed and take the money, understanding exactly what it is they are entering into, they should abide by the terms set out in the NDA contract.
What is a Settlement Agreement (SA)?
A Settlement Agreement (SA) is used in the workplace to enable an employee and employer to part company on mutually agreeable terms in cases where there are differences of opinion. It is a perfectly legal process. The employee is required to seek legal advice before agreeing to the terms set out in a SA and the legal fee is often paid by the employer. As with NDAs, the parties act in good faith and agree to keep the terms of the SA confidential. The terms are legally binding and must not be breached.
The SA approach is favoured where it is arguably no one's fault that the employment contract has to come to an end or where a 'perceived risk' is identified.
One reason for engaging in a settlement approach is to avoid internal dispute resolution process, which can be onerous, time-consuming and costly. Each stage of the process is said to have a nuisance value in excess of £10,000. That said, if either party declines to engage in settlement talks, an employer has a duty to complete the in-house dispute resolution process where it 'knew or reasonably ought to have known' of risks to the business. This will involve investigating complaints and hearing grievances and/or appeals.
Another reason to settle amicably under a SA is to avoid going to an employment tribunal. Regardless of the merit of a case, preparing for a tribunal can cost an employer up to £50,000. A tribunal loss has been known to put a business 'out of business'.
Unlike NDAs, a Settlement Agreement is not financial. The SA will contain a commitment on the part of the employer to provide a positive job reference as well as meet the terms set out in the negotiated agreement. In fact, some SAs only cover statutory notice and contractual payments such as holiday pay.
What Should Settlement Agreements Include?
Settlement Agreements vary considerably. They may include:
The full name and address of both the employee and employer
The contract start-date and termination date
Financial settlement such as an ex-gratia sum of money (tax free up to £30,000).
Pay in lieu of notice up to and including the termination date, taxed
Any outstanding monies owed such as holiday, bonus and shares
An agreement in terms of the employee's legal fees
Payment terms
An agreed job reference, usually set out as an annex to the SA
Discussions in the build up to the final SA are 'without prejudice'. This means that those discussions are not only confidential but they cannot be used in a court of law or as part of any future legal claim if settlement talks break down.
Part of the Settlement Agreement contract contains confidentiality clauses which some liken to the gagging clauses in a Non-disclosure Agreement. This is where the two approaches are often confused.
Government encourages the use of settlement agreements to resolve workplace disputes. It recommends employees and employers reach an amicable resolution when differences cannot be remedied under the in-house dispute resolution process set out in The ACAS Code of Practice. A dispute remedied amicably is far better than a legal dispute that places pressure on the legal system.
Christine Pratt FCMI is founder of HR & Diversity Management Limited
Image: Shutterstock