Those in the front line of health services have borne the brunt of the pandemic, so how have leaders and line managers been keeping their people safe and motivated at a time of crisis?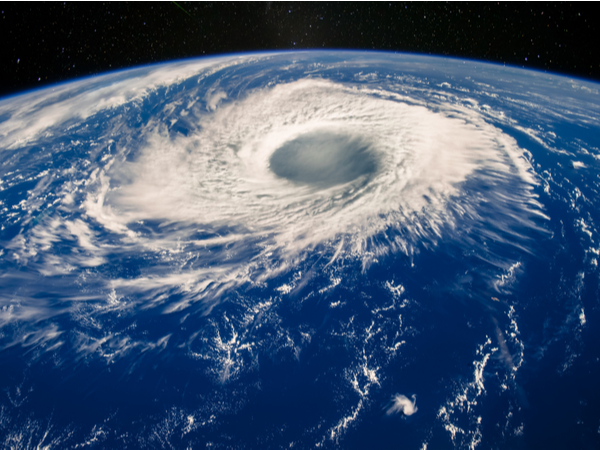 Lockdowns, new strains of the Coronavirus, and a constantly shifting environment, the disruptions of the last year have placed the health system under pressures like never before. For CMI's most recent Better Managers Briefing I spoke to Karamjit Singh CBE CMgr CCMI who's chair of the University Hospitals of Leicester NHS Foundation. Karamjit explained to me how leaders in the sector have approached the dynamic challenges they face.
Dealing with uncertainty
The human impact of the pandemic on staff has been huge. They've had to grapple not only with workplace stresses but the personal impact of the pandemic including the trauma of family members being ill, and the challenges they face as members of local communities. The role of leadership in motivating and supporting frontline staff has been exemplary, Karamjit says.
Altogether, it's been a lesson in responding to dynamic changes, whether that be around the roll-out of vaccination programmes, the continual changes in restrictions or the shocking rise in Coronavirus cases. From a management perspective, the pandemic has highlighted the need for leaders and managers to be comfortable with dealing with uncertainty and fast-changing scenarios.
The most effective approach, he says, has been slimmer hierarchies, an empowered front line, and organisations learning to work together in partnership. "The big issue for the health systems now is focusing on health prevention; looking outwards and thinking about community needs in the same way that private-sector organisations would think about consumers," Karamjit says.
Preventing staff burnout
Increasing sickness absence is a good barometer of the pressure that staff feel. With reserves of resilience severely tested, leaders have an important role to play in protecting those on the front line from burning out and helping them to maintain good mental health.
Leaders must truly recognise that staff are their most valuable resource, Karamjit says, adding that in the health service they've "tried to insist that people take regular breaks, holidays and leave periods."
The quality of communication has been critical, too, and must be an ongoing investment: "We've tried to insist on regular communication at least once a week with all members of staff, whether it's through email or social media." The Leicester NHS trust also uses so-called 'wobble rooms' to give staff a quiet place to go if they're feeling overwhelmed.
The diversity conundrum
There is general recognition of the importance and organisational benefits of diversity at all levels, but Karamjit admits it remains very much a work in progress. Of an NHS workforce of 1.3 million, around 25% of staff come from a BAME background and around 75% of staff are women. However at senior management level, the story is less positive: "At 220 hospital trusts, we've got nine CEOs who are from BAME background and ten chairs, including myself. And you definitely do not see 75% of your senior leadership who are women."
Karamjit isn't in favour of quotas here, but believes more pipeline and development opportunities are needed, and he suggests creating opportunities for secondment into private-sector organisations and vice-versa.
There are concerns that the duration of the pandemic could damage the number of women coming through the pipeline due to the increased family and care burdens that it has created. "What organisations such as mine have got to think about is how we utilise that human potential to the full taking account of those constraints and how do we develop a pipeline which is sensitive to these issues," Karamjit says.
Local communities
As a trust that employs 16,000 staff and serves a population of 1.3 million in Leicester city and its surrounding rural areas and market towns, it is firmly rooted in the landscape of its local communities, both in a social and economic sense.
"The pandemic has highlighted existing health inequalities around access. It has also highlighted differences in the labour market," Karamjit says. "I think there will be people out there who haven't previously thought about the NHS as a career. That link with communities is very important. One thing the pandemic has done is to really focus people's minds and attention on those relationships.
Cause for optimism
Despite the challenges, Karamjit believes there is much to feel optimistic about over the coming 12 months. The sense of community spirit – and support from the general population to staff, from contributions from local businesses, and volunteering – has been astounding. "There has been a real outpouring of support and that says something really positive about us as a society so I'm really optimistic about that."
The experience of the past year will also bring some really positive changes in how organisations operate, particularly in our use of virtual and digital communications technologies, Karamjit says – in particular, the potential benefits for using these for outpatient clinics where there is no need for a physical examination. "We're very focused on seeing whether we can hit a national 70% target that's being set to do that."
Having been in a continuous crisis situation for ten months has highlighted the leadership potential of people all the way through the organisation, as the leaders and managers of tomorrow have stepped up to the challenge and shown just how capable they are.
You can watch our conversation in full here.  You can also tune in to watch Ann Francke OBE and Bruce Carnegie Brown, CMI's former president, in conversation this Friday at 1.15pm GMT.
You might also like these posts on this topic:
Don't miss out - get notified of new content
Sign-up to become a Friend of CMI to recieve our free newsletter for a regular round-up of our latest insight and guidance.
CMI members always see more. For the widest selection of content, including CPD tools and multimedia resources, check out how to get involved with CMI membership.