Ahsan Gulabkhan CMgr had to step up, along with many of his colleagues, to ensure the survival of Virgin Atlantic through two of the most difficult years in its existence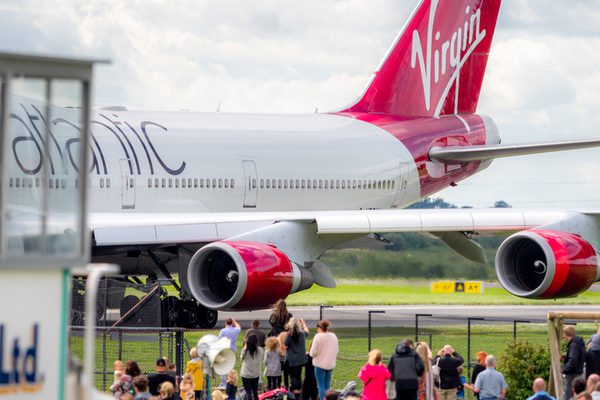 On 17 March 2020, Virgin Atlantic effectively lost its reason to exist. The UK government, like many others, had advised against international travel. Virgin Atlantic's primary source of income – passenger flights – was suddenly gone. While it shifted its efforts to focus on transporting cargo, including PPE equipment, around the world, the company had lost most of its usual routes.
For Ahsan Gulabkhan CMgr, associate general counsel for Virgin Atlantic, it was time to step up and focus on the company's survival. With its primary sources of revenue effectively shut off, Ahsan was part of a team working to steer the business through.
"We had to focus on our own existence," he says. "Cargo isn't usually the dominant aspect of our operation. It was more than 600 days that we didn't fly to the US, and that's our main market. We didn't get any public funding, so we needed a private solution, which for us was a private solvent recapitalisation."
Mission impossible?
At the start of the pandemic, many thought this was an impossible task. It would require huge sacrifices and a lot of work for the company's legal team, all while Ahsan was adapting to the pressures of being a new parent and undertaking an MBA.
It puts you under a microscope as a leader when you have to operate in such an extreme environment
Register for Free Access
Not yet a Member, Subscriber or Friend? Register as a CMI Friend for free, and get access to this and many other exclusive resources, as well as weekly updates straight to your inbox.
You have successfully registered
As a CMI Friend, you now have access to whole range of CMI Friendship benefits.
Please login to the left to confirm your registration and access the article.