Article:
A management manifesto for the UK: fixing the £84bn productivity gap
Thursday 01 June 2017
With political parties focusing on how to form the next Government to lead the Brexit negotiations, CMI's manifesto looks at the issue of poor management, and why the £84bn puzzle is worth more than trade with the EU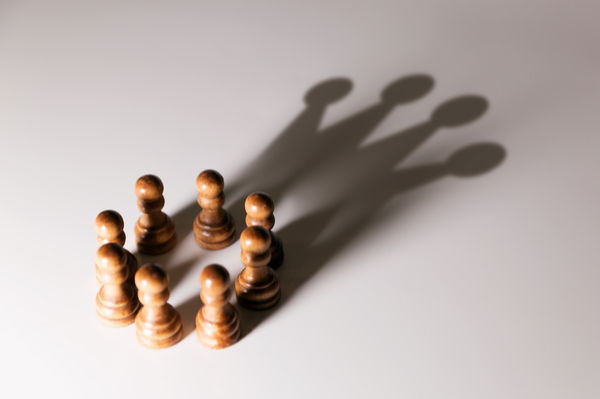 CMI has launched its own Management Manifesto - a roadmap for government and business leaders, as well as public, education and professional bodies to work together to safeguard the future economic prosperity of the UK throughout the next term of Parliament.
The UK currently lags behind its G7 competitors' average productivity levels by an average of 18% - and 35% behind Germany. Poor management is estimated to cost the UK £84bn in lost productivity a year – £9bn more than the £75bn that the Institute for Fiscal Studies has estimated could be lost every year by 2030 if the UK left the single market.
CMI CEO Ann Francke said: "While election debate focused on winning a great EU trading deal post-Brexit, we risk losing sight of a bigger prize. Improving management and leadership across the UK and closing the productivity gap could be a bigger financial reward for the UK than maintaining access to the EU's single market.
"Closing that gap will be impossible if so many companies remain choked by outdated management cultures. We need to radically overhaul business cultures and work in ways that blend better with people's lives, give people more power to perform, and make flexibility a reality on both sides of the employment relationship.
"We have to make sure that our workforce remains diverse, and is equipped with the progressive and practical skills needed to keep British business competitive. It is therefore vital that any future government puts plugging the skills gap and implementing progressive and inclusive pay policies at the top of its agenda."
CMI's Management Manifesto cites five key areas that need addressing, with three central asks from government and businesses, as well as three commitments from the CMI to help tackle the issues.
1. IMPROVING PRODUCTIVITY THROUGH PEOPLE
Closing the productivity gap means recognising the pivotal role of management and leadership skills in improving productivity and a national focus on replacing 'accidental managers' with confident, competent, qualified managers.
The UK lacks clear data about the quality of management and leadership skills. CMI recommends that the next Government should support the development of a National Management Index to measure and track the nation's skills base and identify opportunities for improvements.
2. BUILDING TRUST THROUGH BETTER BUSINESS CULTURES AND GOVERNANCE
Trust in leaders is at rock bottom, fuelled by outdated management cultures, secretive leaders and run-away executive pay.
Transparency is a powerful lever for change, so businesses should be required to publish pay ratios that are linked to customer and employee engagement, and increased employee voice in management decision making.
CMI knows that what gets measured gets managed – a 'net promoter score' for trust will help to benchmark the behaviours that create and sustain trust.
3. INCLUSIVE LEADERSHIP – HARNESSING DIVERSITY AND CHALLENGING GROUP THINK
Greater diversity in the workplace could add £150bn a year to the UK economy. The next Government needs to continue to engage with employers to ensure that gender pay gap reporting is fully adopted by employers, and CMI backs better reporting on pay and progression by race and ethnic background.
To push change forward, all jobs should be advertised as flexible by default, instead of the current 9%, and one in 10 apprenticeships should be used to support parents returning to work – as well as a 'silver quota' for the over-50s.
4. IMPROVING EMPLOYABILITY – BETTER ACCESS AND OPPORTUNITIES FOR YOUNG PEOPLE
The UK needs 1.9 million new managers by 2024, so it needs to strengthen routes into management. As such, CMI believes schools should be measured on the employability of their students.
The next government should make a long-term commitment to systemic change in the education system to ensure that young people in the UK can make a successful transition into the workplace and the next stage of their lives.
The national curriculum needs a school-to-work syllabus to develop employability skills, including team leadership and communications skills, which should be accredited.
5. THE AGE OF APPRENTICESHIPS – NEW ROUTES TO GET INTO AND GO FAR IN MANAGEMENT
A radical change in the perception of apprenticeships is a must. New trailblazer degree apprenticeships not only meet employer needs, they also offer real opportunities both to young people and to those already in work, supporting lifelong learning.
Businesses must also fully embrace the support given by the Apprenticeship Levy, which provides a much-needed answer to long-standing under-investment in critical skills, including management and leadership.
The next Government also needs to back their expansion and improve access to funding – in particular for small businesses. It also needs to work with partners to improve awareness and understanding among young people, parents, employers and existing employees about the opportunities available.
Francke added: "Complex challenges demand collaborative answers, so our Management Manifesto is not a simplistic shopping list of actions that managers demand from the next Government. It's a roadmap for employers and for bodies like CMI to work together for change."