Article:
Never miss a deadline again
Thursday 31 October 2019
Become a timekeeping master with these techniques…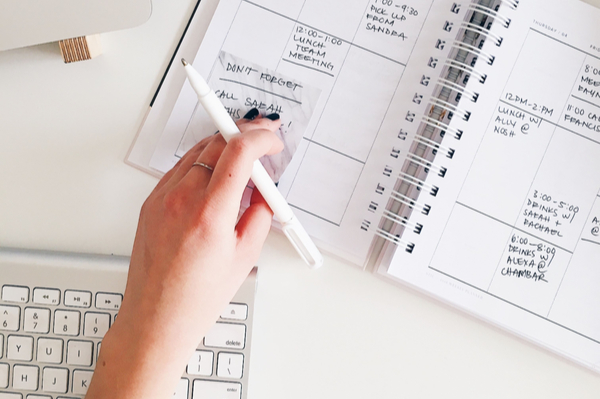 If you struggle to stick to schedules, timelines, and deadlines – you've come to the right place. It's a skill that is important in the world of work, when your tasks will impact your colleagues' workload. We spoke to Hadeel Sadoon CMgr MCMI MCIAT about how her professional experiences have helped her perfect her time-management skills.
Hadeel Sadoon's life and career revolves around deadlines. Since the very start of her career as an assistant architect, she has been driven by goals and targets. Her work as a building information modelling (BIM) manager at Coventry University involves constant deadlines as she and her team implement BIM into university estates projects.
Through Sadoon's uniquely deadline-heavy line of work, her learnings around meeting and managing deadlines are long-reaching. She is also familiar with the common mistakes that junior team members often make: "They are often unrealistic about their goals and try to meet their deadlines in an unrealistic time frame."
These are some of her simple techniques that you can use to master your deadlines.
Make a systematic list
Don't just make any old list; break down your big deadlines into lists of tasks, then order those tasks into priority lists. Once you've done that, split them between tasks you can achieve in the shorter term, and which will take time. Then you have a map for what is most important for meeting the deadline, and when you can get them done, rather ticking off the easiest things to feel productive.
Sadoon and her team uses this system. "When we started the implementation journey, I first identified the quick wins: what I could do in a short period of time that would have the most impact and provide the most benefit. Then I moved onto the larger tasks."
Set mini deadlines
Now you've got a focused list of what you need to achieve and when, set deadlines for each of those tasks. Make sure they're realistic – don't try to force everything into a week. Map out a timeline for your project and make a note of key milestones/mini-deadlines in your calendar.
Shift your deadlines forward
By setting yourself a deadline a day or so before your actual deadline, you can mitigate for any unforeseen issues that may delay your work. If you work ahead from the start, you have a buffer that prevents you from missing your real deadline.
Compare progress with colleagues
If your colleagues are aware of what you're working on, they can help you keep on top of them, particularly when you're still learning the ropes. More often than not, they'll share advice on how to get through tasks you find difficult or are new to. Sadoon's team share information on a regular basis: "We do monthly check-ins on where we're at with our goals and deadlines. We also do an annual review of our professional and personal objectives to understand where we're at, what we've been able to achieve, what else we can do to manage our projects and workload more efficiently.
"Don't get stuck on something and sit trying to solve it by yourself every day; seek help and advice from your manager and your team so that they can offer support as you learn new skills and ways of working."
Are you looking for ways to help you as you enter the world of work? Read up on the soft skills that managers are looking for in graduate recruits.
Image: STIL Unsplash