Article:
Pivoting in the pandemic: How inspirational women have thrived and inspired others throughout Covid-19
Written by Katie Kelly
Wednesday 12 May 2021
Meet the inspiring women who have started and expanded their own businesses during lockdown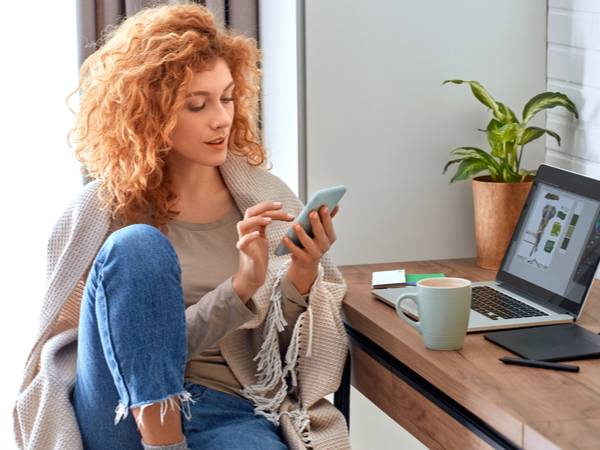 Prompted by International Women's Day celebrations this year, I did lots of reading around the disproportionate impacts of Covid-19 on women in the workplace. The findings really shocked me.
CMI's Management Transformed research predicts the impact of the pandemic could take back gender equality by decades. It will take a while before the full scope of this impact becomes clear, but it already feels quite monumental.
Inspired by the research, I organised an IWD-themed 'facts and snacks' afternoon tea at my place of work, consulting firm, Oaklin. We discussed the research and many of us opened up about how the pandemic has impacted us personally. We also generated several ideas of things we should stop, start, or continue to further support women at Oaklin, during the pandemic and beyond. As a result our Inclusion and Diversity team have agreed to take a few forward as our immediate priorities to limit the impact of Covid-19 in the workplace (please read about them here).
My own desire to limit this impact and support women in business led to the idea for a CMI panel event. At the event we will celebrate and learn from a group of inspirational women who are Pivoting Passions in the Pandemic.
About me
Over the last year I've done some soul-searching and thought about where I want to focus my own passions, to use my spare time during lockdowns as productively as possible. As a result, I've expanded my involvement with the CMI. In the last year I've become a regional board member, and have planned around 7 digital events as well as hosting or leading a number of them myself.
I've also led a number of I&D initiatives at Oaklin on top of my day job as a Change Management consultant to support the creation of an equal and inclusive workplace. These include our 'Ways we are Inclusive' Charter and, crucially, the development of Oaklin's commitments to support women disproportionately impacted by the pandemic.
I've always been a passionate advocate for helping under-represented groups get seats at the table. After reflecting on how many women have supported me throughout the last year, be that friends, family or complete strangers, I started thinking about how I can take this further. I recently launched the @HER.oes community and podcast to do exactly that. The community promotes gender equality and educates people about why it's important. We celebrate inspirational women and those that support women. I am so grateful for the family, friends, colleagues, and strangers that have supported me, and I wanted to create a space that gave other women the same boost.
About the event
This event is a real-life example of the power of  female support networks. Some of the speakers I've known for decades, others I've only met virtually in the last year and some I approached directly to be involved. Each one of them was willing and excited to be a part of the event and share their stories to help support other women.
The speakers' businesses are diverse (we have representation from the world of food, beauty, fitness and art) and each of them has their own unique reasons for starting their businesses and pivoting their passions which you will hear more about during the webinar.
About the speakers
Alice Liveing is a personal trainer, best-selling author, podcast host and influencer. Having gone through her own journey with her mental and physical health, Alice has amassed a following of over 700k across social media platforms and released three books; The Body Bible, Eat Well Every Day and Everyday Fitness.
Caroline Gundu, founder or 'Cooking with Caz' is a Zimbabwean-born and British-raised author, businesswoman and consultant with a passion for empowering women.
China Jordan, founder of Artist& is an artist who specialises in portraiture and realism.
Nikita Longdon is the founder of condiments brand, My Pepper pots. Her passions lie within creativity, cooking and mentorship which she does alongside her day job as a creative project manager for a leading fitness brand.
Luka Foxon is the owner and creator of 'Luka Day Spa and Salon' which she runs whilst also working full time in finance.
What all of these women have in common is that their businesses have been created (or pivoted) in largely non-traditional ways. Some of them do it alongside full time corporate jobs and some have shaped a new career around their passion. During the event we'll talk about how coming out of lockdown may impact their businesses, what their aspirations for the future are, and how they establish boundaries so they don't get exhausted on their quest to 'do it all'?
Get your (free!) ticket here
Above anything I can guarantee it's going to be a really fun event – there's a fab collection of personalities and backstories, I know firsthand that they're all very inspiring speakers. I can't wait to see you there!
You might also like these posts on this topic:
Don't miss out - get notified of new content
Sign-up to become a Friend of CMI to recieve our free newsletter for a regular round-up of our latest insight and guidance.
CMI members always see more. For the widest selection of content, including CPD tools and multimedia resources, check out how to get involved with CMI membership.