Despite more desire to attract and retain disabled talent, businesses are still struggling to meet disabled people's needs and create a disability-friendly workplace. Managers need to get better at understanding and implementing reasonable adjustments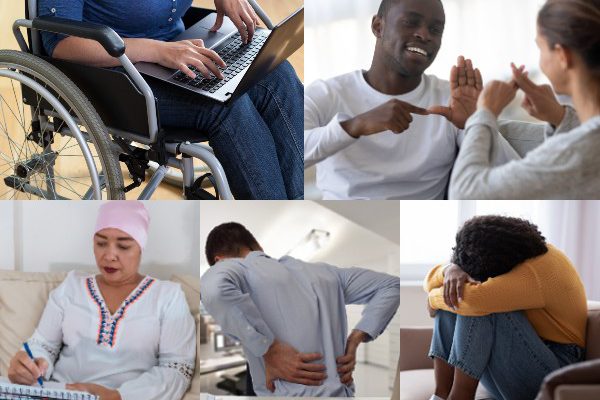 Much of Charlotte Kiely's working life has been disrupted by her bipolar disorder, a mental health condition characterised by extreme mood swings. "I've had a number of different jobs, but it's often been hard to hold them down," she says.
Her most recent negative experience was with a large public organisation. "They wanted to be inclusive and to understand my condition, but struggled to put the right things in place. When you're in a manic phase, you have so many grandiose thoughts and overestimate what you can do, so you're flitting from one thing to the next.
"You need a concrete plan to work to, but it wasn't provided until I had a complete meltdown with the frustration of it. I only lasted nine months in that job as I could feel my bipolar getting worse. There was a huge sense of relief when I left."
Happily, Charlotte has now found an employer who welcomes the bursts of creativity her condition brings. "My manager is really great. Rather than seeing my traits as a negative, they see them as a positive and recognise there's a lot of great qualities I can bring to the team."
Charlotte is not alone in her struggles. According to disability charity Scope, 1 in 5 working age adults are disabled. Statistically, that's at least one person in your team.
Office for National Statistics (ONS) figures show that only half of working-age disabled people are in employment, compared to around 80% of non-disabled people. Disabled people are also less likely to progress in their careers and are lower paid, with the average pay gap across all types of disability lying at 12.2% in 2018.
Keep reading to access expert tools and advice for managers
Register for Free Access
Not yet a Member, Subscriber or Friend? Register as a CMI Friend for free, and get access to this and many other exclusive resources, as well as weekly updates straight to your inbox.
You have successfully registered
As a CMI Friend, you now have access to whole range of CMI Friendship benefits.
Please login to the left to confirm your registration and access the article.