Education leader Robin Landman says improving the representation of Black, Asian and ethnically diverse leaders in the further education sector will help rebuild the British economy after the pandemic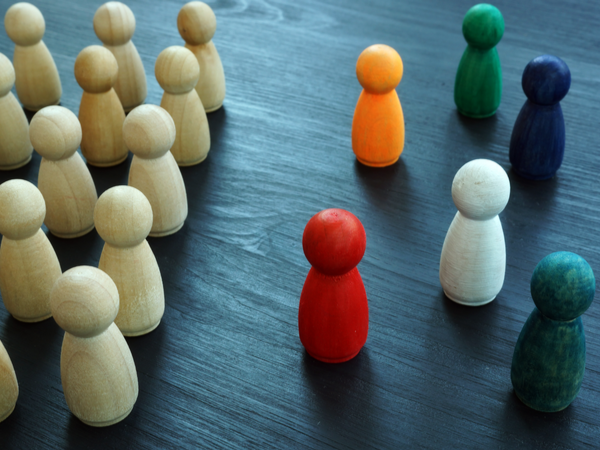 Attracting hundreds of expressions of support from organisations and individuals, the Black Further Education Leadership Group (BFELG) laid bare the worrying under-representation of Black, Asian and ethnically diverse leaders in further education – an often-forgotten sector.
In autumn 2020, while mainstream media coverage focused on exam results and the closing of schools and universities, the BFELG's open letter to the government revealed the worrying decline in Black leadership in sixth forms and colleges in recent years.
Although there is no official data, the Association of Colleges estimates that between 12 and 14 of England's 239 FE colleges are led by Black, Asian and ethnic minority principals. By sharp comparison, Black, Asian and students from ethnically diverse groups are estimated to now form 30% of the overall FE student population, taking A-levels, BTEC Nationals and other qualifications for 16 to 18-year-olds.
Robin Landman OBE CMgr CCMI, exec member, Black FE Leadership Group, and CMI Race advisory committee member, suggests this worrying trend weakens the ability of colleges to  engage fully with their diverse students.
According to the Guardian, FE staff say Black, Asian and ethnically diverse college leaders have dropped from 13% in 2017 to around 5% or 6% today.
"It's shocking," stated Landman. "The BFELG are working hard to change the representation of staff. [Hiring more Black, Asian and ethnically diverse FE leaders] is a clear signal to students that they are valuable and there are people who look like them in important positions."
In a live discussion with CMI's CEO, Ann Francke OBE, Robin said the letter was a call for positive and systematic change: "We wanted not just to express a sense of outrage, but to evidence the issue in a compelling way so that no-one could denigrate what we were saying. We wanted to be practical and solutions-focused too. We aren't just complaining about the issues, we're offering a 10-point framework around which we can work together to resolve them. We will be there to help you to resolve the issues."
FE gatekeepers are key to Black, Asian and ethnically diverse progression in college leadership
Influential in selecting headteachers and directing college strategy, Landman points to the role of governors and the governing boards as important to increasing Black, Asian and ethnically diverse recruitment in senior FE job roles.
If Governors are not questioning whether they currently possess a biased preference for White leaders, and addressing this with urgency, then "there's a real problem - especially in places like London, Birmingham, Manchester and Leicester because many students there are going to be Black or from a diverse ethnic group." You can watch our short video on unconscious bias here for further information.
He explained: "[Schools and colleges] usually struggle to recruit governors. Often people are introduced to the role through friends. Once you're in that sort of situation, you can start off with a virtually all-White board. They may not have Black or Asian friends. They just represent themselves and you get the same sort of culture being generated year after year."
Getting more Black people on college governing boards will not be an easy task either. Positions are unpaid and require significant time commitments. Landman, who is currently a governor himself, noted: "It's a big investment and quite intimidating. People believe you need a level of technical skill. It takes courage to walk into a boardroom if you're not a confident person, especially if you're the only Black person there."
Similar low Black, Asian and ethnically diverse representation among apprentices hampers UK economic recovery
Of all apprenticeship starts in 2019/20, 13.3% were Black, Asian and ethnically diverse, figures from the Department for Education show. Black, Asian and ethnically diverse apprentices in the 16 to 18-year-old group made up just 7.8% of new apprentices starting in 2018/19, down from 8.6% the year before, according to research of official data by further education publisher FE Week.
Landman believes this is partly due to the stereotyping of apprentices by recruiters.
"For a lot of employers, unfortunately, they think apprentices are going to be White," Landman said. "That's the starting point. Employers may not set out to be overtly racist but the figures speak for themselves. How is it possible to have 30% of FE students intake be Black, Asian and ethnically diverse, but they fill only around 10% of apprenticeships? That doesn't make sense."
Despite the Bank of England's forecast for a rapid economic recovery for the economy as vaccines are rolled out, the Financial Times' 2021 Annual FT survey of leading economists warns rising unemployment and austerity will leave the UK as the slowest G7 country to return to pre-pandemic economic levels.
Landman suggests addressing systemic racism within the FE education system will be critical to developing the highly skilled leaders and technicians needed to drive a rapid and sustainable economic recovery. He stated: "Everybody knows that British productivity levels are lower than they should be. If 20% of a student population are also excluded from jobs, [the UK is] losing out. There needs to be proper planning for the UK's rebuild after COVID-19 for a fairer society."
Landman advises 3 important steps for tackling systematic racism in FE organisations:
1. Acknowledge racism exists in your organisation. Without admitting and recognising the presence of racism in your boardroom or classroom, organisations will always struggle to solve diversity and inclusion issues. Fortunately, many FE organisations are already taking this step, such as Corndel.
2. Ask for help when you need it. If an organisation or college does not have the skills necessary to successfully address the under-representation of Black people and those from diverse ethnic groups in senior leaderships, then they can work with external specialists such as the BFELG to find solutions.
3. Examine existing hiring and organisational policies. Forming an anti-racist FE organisation requires thorough review of recruitment practices, organisational structure and policies. Landman added: "Make sure that every time you have a job [vacancy available], you get a representative shortlist. We are not talking about tokenism. Obviously, people have to be qualified and they have to be ready for the job."
You can watch Robin live in conversation with CMI's CEO here. You may also be interested in an upcoming CMI Race webinar: Choosing to challenge microaggressions.
Don't forget that CMI members can access our exclusive benefits, including ManagementDirect, which can offer theories, models, and interviews on every aspect of working life. Check out the other resources here.
You might also like these posts on this topic:
Don't miss out - get notified of new content
Sign-up to become a Friend of CMI to recieve our free newsletter for a regular round-up of our latest insight and guidance.
CMI members always see more. For the widest selection of content, including CPD tools and multimedia resources, check out how to get involved with CMI membership.