Suddenly you've got to work with different broadband speeds, unmuted mics, technology and a plethora of other issues with an entirely virtual team. Here's how you can prepare for everything!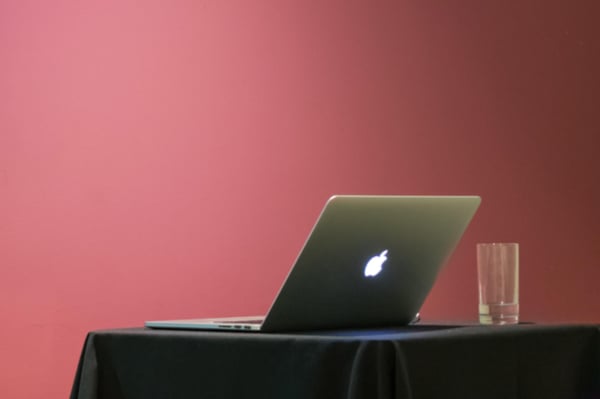 It can be difficult to know where to start when planning a remote presentation. When the audience is virtual, it can feel like there is even more pressure to have it well planned and to ensure you can deliver it well in the allotted time. However, by following these steps, you will be able to prepare in a systematic and time-efficient way.
Following these six steps can mean you start with the end in mind and keep everything focused towards that desired outcome. It also makes the content you need more obvious to spot, and ensures your remote presentation has a logical progression and easy-to-understand visuals. Preparation can take longer than you think – it pays to start early – and means you are less likely to miss things.
So how should you go about it? Just follow these six steps:
CONSIDER YOUR AUDIENCE
Ask yourself:
Who will be in the remote audience?
Why are they listening?
What are their expectations?
How many people will be there?
What is their level of knowledge about your topic?
What might their attitude be towards your presentation?
SET OUTCOMES AND OBJECTIVES
Just like planning a journey, first think about where you want to get to. Set your desired outcome and look beyond the presentation. For example, as a result of my talk:
The team will work safely – they will demonstrate safe practices back at work;
Students will revise effectively for exams – they will use the techniques covered in the talk;
The panel will make a decision to hire us – we will get a booking for a piece of work.
Objectives are needed so that you can increase the chances of achieving your desired outcome. There are three types of objectives: imparting knowledge, developing skills, and changing attitudes or beliefs – usually intending to motivate people to action. I've listed three useful phrases for each of the three types of objectives below.
By the end of my presentation the audience will:
Understand or know...
Be able to do...
Commit to take action...
Examples for each type of objective include:
Understanding: the team will be able to explain the 10 safe working practices (i.e. they acquire knowledge, therefore they understand).
Being able to: students will be able to use visual memory techniques (i.e. they are able to do).
Committing to action (influencing attitudes and beliefs): the panel will be convinced that we can benefit their business and will decide to hire us.
CONSIDER TIME AND TECHNOLOGY
What other factors will influence the plan for your talk?
For time, think about how long you will have and how much time you'll need for questions. For technology, ask yourself the following:
Have you familiarised yourself with your chosen platform for remote presenting?
What technology will you be using to show visuals?
What tools can be used to enhance the presentation? E.g. props or video clips.
STRUCTURE CONTENT
I advise that you follow three steps:
Brainstorm all potential content.
Decide on content to keep or discard.
Sequence the content in a logical 'story'.
My tip: start with a strong 'Why?' It immediately gives the audience good reasons to listen. Remote audiences especially can find plenty of distractions, so grab their attention by stressing the importance of your topic and the benefits of listening.
DESIGN VISUALS
Now your content is sorted, you are in a position to decide on visuals. Ask yourself, 'Do I actually need visuals?' You may not!
REHEARSE
Rehearsing is useful for developing your talk as well as practising a finished version. Trying out your presentation while it is still being prepared will enable you to:
see how well it works;
come up with great phrases and ways of explaining ideas;
get feedback;
adjust and finalise the design;
develop your script or guide notes.
Once your talk is ready, you can work on rehearsing your delivery. Focus on these three aspects:
Concentrate on getting a good flow content-wise, with strong links between each segment.
For remote presenting; speak more slowly than you would in normal conversation. This give the audience time to absorb what you are saying
Make sure you can use the technology smoothly to avoid embarrassing glitches on the day.
By practising repeatedly you will become familiar with the content and technology and as a result will perfect your performance.
Graham Shaw is a speaker coach, a Business Book Awards finalist as the author of The Speaker's Coach: 60 secrets to make your talk, speech or presentation amazing, published by Pearson.
For more communication and present tips, visit our Knowledge Bank. For other articles exploring the impact of Covid-19 on everyday working practices, visit our Leading Through Uncertainty hub.