Until recently I worked from an office every day. Now, due to recent COVID-19-related events, I'm working from home for the foreseeable future – but so is my flatmate...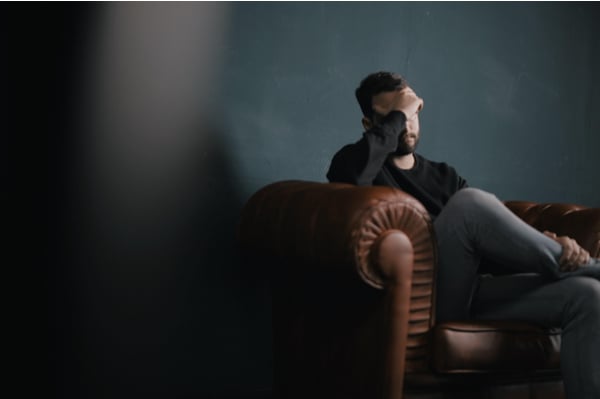 My flatmate and I are both young professionals working in the creative industry. This allows us to work remotely if needed. Now, though, we're working from home concurrently for the first time.
It's only a few days in, but I can already see the challenges of sharing a workspace. And whether one of us is in a video conference call, or the other needs to concentrate intently, it's easy to see how tensions can set in.
Fortunately, there are a number of techniques you can implement in order to push productivity and motivation, while also avoiding the stress of a confined working environment. So, what do you do if you're sharing your space with another person also working remotely?
Many people are discovering how to manage remotely while getting to grips with working alongside others at home, says Stephen Ellis, interim dean at the Faculty of Business and Management at Regent's University London.
"This is going to surface any underlying tensions, so being aware of emotional fallout is the first place to start – whether it be family or your housemates. You'll need to carve out private times or places and be aware of other people's needs. Introverted people get their energy from within and need quiet time to reflect. Those who are more extroverted or outgoing will be happy to work 'up close and personal' but may need to think more carefully about how they are behaving around others."
Farrell Monk, head of finance for Causeway Education, a charity that helps disadvantaged and underrepresented groups get into the top universities, is now managing his team remotely while sharing his rented space with his flatmates.
"In the age of open-plan offices, we must have all come across someone who is distracting, (although if not, it might be you). Try and put yourself in that office mindset, do what feels right for you and the people around you. It's just another type of office but with different colleagues and potentially better coffee," Monk explains.
"In order to avoid emotional fallout, lay a couple of basic ground rules with the living situation. For example, who is going to work where and making sure everyone is happy with it. Be flexible and proactive with it. If you have to go on a call in the evening when others might like to watch a film, be sensible about letting them know in advance and flexible with them when they have a request. You're going to have to be; you're not their manager after all – as much as you'd like to be!"
When it comes to helping your remote teammates who are experiencing the same predicament, Monk says that everyone is going through massive personal and professional disruption, so try to avoid any sudden changes in your approach and management style. "Building solidarity between your employee or manager in these tough times is essential," he said.
In Buffer's 2019 State of Remote Work report revealed thousands of remote workers spoke highly of the work-life balance, schedule flexibility, and work performance, that being able to work offsite lends in their lives. However, when asked about the downsides of working from home, 49% noted that their biggest struggles were wellness-related, while eight per cent couldn't stay motivated. Although remote working has been pushed upon many in these unprecedented times, these concerns are more relevant than ever.
Voicing the opportunity for potential conflict early on and putting structure in place will help avoid struggles and distractions. It will help you to navigate through a difficult time while keeping productivity up. A positive attitude in this temporary situation can provide opportunities in the future, rather than setbacks.
For more information on managing the everyday aspects of remote working, head to our Knowledge Bank.
Image: Unsplash
You might also like these posts on this topic:
Don't miss out - get notified of new content
Sign-up to become a Friend of CMI to recieve our free newsletter for a regular round-up of our latest insight and guidance.
CMI members always see more. For the widest selection of content, including CPD tools and multimedia resources, check out how to get involved with CMI membership.