Article:
Actions from The Everyone Economy: be the manager who makes a difference
Written by CMI Insights
Tuesday 05 July 2022
The evidence shows that inclusivity boosts performance. It's up to individual managers to roll out the action plan. Make your pledge now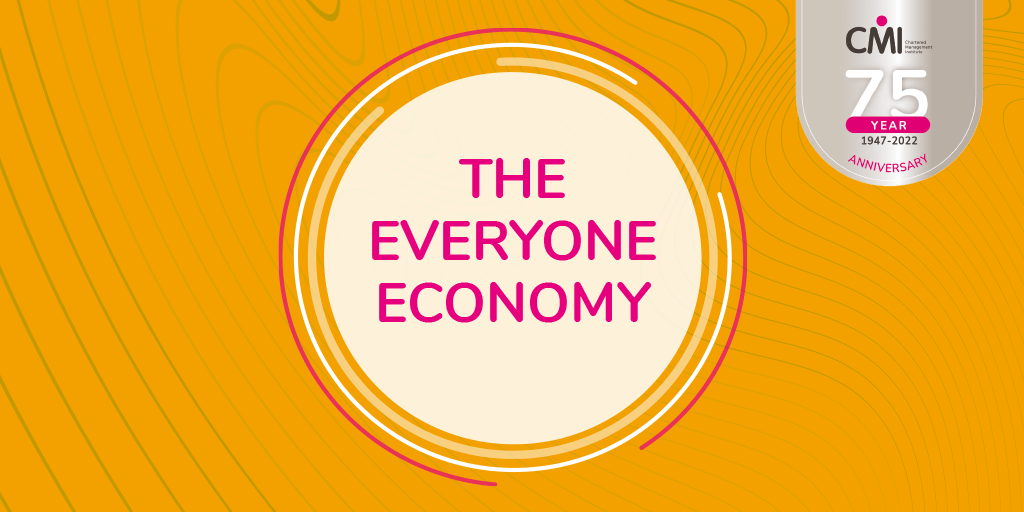 CMI's 75th anniversary report, The Everyone Economy, has one core message: diversity and inclusion are key to ensuring sustained success in business, public service and all organisations. 
But we have a long way to go before we realise that potential. New data released by CMI as part of The Everyone Economy finds that we are wasting talent in our workforce. This holds back individuals, organisations and the economy just when we need it most, at a time of tight labour markets. 
Instead, if we created more opportunities for women, people with disabilities, those from lower socio-economic and diverse ethnic backgrounds, we would stimulate greater productivity and performance in every organisation. What's not to like? 
So, can individual managers make a difference? Definitely! The process may not always be straightforward, but if you want to be the manager who makes the difference, we've got five key actions for you to take – drawn from best-practice organisations that are already taking action. 
Make your pledge today
Join the other managers committing to implement these key takeaways: Share how you are going to take action in your organisation to signal your commitment and spread the word to other managers about what needs to be done. Let's go!
Like and share on LinkedIn
Like and share on Twitter
Want to learn more about the five key actions from The Everyone Economy?
Register for Free Access
Not yet a Member, Subscriber or Friend? Register as a CMI Friend for free, and get access to this and many other exclusive resources, as well as weekly updates straight to your inbox.
You have successfully registered
As a CMI Friend, you now have access to whole range of CMI Friendship benefits.
Please login to the left to confirm your registration and access the article.