In workplaces all around the world people are being asked to take on new responsibilities. Covid-19 is forcing a skills redeployment of epic proportions. How should managers meet the challenge?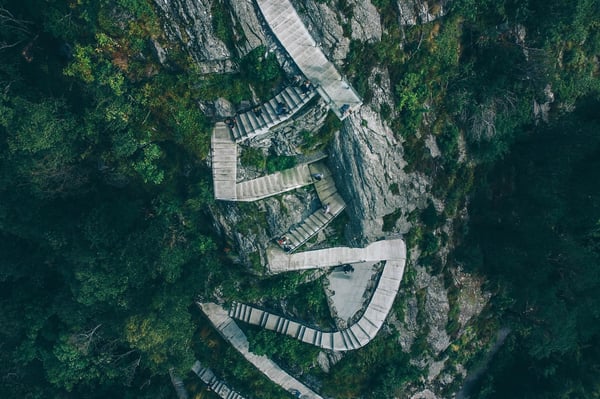 Joel Dunning is a consultant thoracic surgeon at James Cook University Hospital in Middlesbrough. It's an eminent role for which Dunning trained for years.
Today, though, he is working as a nurse in the hospital's intensive care unit. Speaking to the BBC's World at One programme, Dunning talked of "a huge NHS reserve army being created" who can step into caring for Covid-19 patients.
"There's now a huge number of clinicians like myself, doctors, theatre nurses, ODPs, radiologists, that are all there, really keen to get involved… The really inspirational thing is this is happening all over the hospital." And indeed the UK.
The untold story of this Covid-19 crisis is that right across Britain, in every sector and region, people are being redeployed to new and unfamiliar roles.
Back-office staff are redeploying to frontline roles. In Stoke-on-Trent library workers are redeploying into social care. The city's council has done a rapid workforce skills audit to figure out where people should be best redeployed and how to make best use of their skills. City council leader Abi Brown says "staff have been very supportive of this – most of them are Stoke-on-Trent residents as well and so they want to help."
Elsewhere in other professions, people are reviving technical skills they haven't used in years. And a lot of the time individuals are simply being thrown in at the deep end and – guess what? – thriving.
Laurenzo (not his real name) is another manager who's found himself rapidly redeployed. He joined a major retailer recently in a marketing role, only to find himself temporarily parked as the organisation (which has thousands of UK staff) formulated its Covid-19 crisis plans. "To be honest I expected to be told that I wouldn't be needed," he says.
In fact he's got a new, totally different job. The role he was recruited for isn't a priority right now, so Laurenzo found himself asked to work in a different part of the business, for a new boss, and doing a role that he's never done before.
How's it going? "Well, it's only been a few days and it's full on, but it's incredible what you can get done when you have to," he says.
Communication in redeployment
Redeployment doesn't happen by accident, and it requires careful management. In Dunning's case, the hospital has miraculously created an 'amazing' training programme out of nothing. The programme includes: lectures on Covid-19 for doctors; intensive care for theatre staff; and respiratory management online learning for ICU nurses so they can train while at home. It's a phenomenal example of what can be achieved at breakneck speed.
So what's best practice when it comes to rapid resource redeployment? On CMI's ManagementDirect, you'll find many checklists, videos and insights, and the thread that runs through all of them is the importance of clear communication.
"First, look at communication," writes Nicola Linkleter in an article about redeploying people left behind by relocation (available on ManagementDirect). "That doesn't mean simply telling your people what's happening; it means telling them early, telling them regularly and telling them why. If people can understand why change has to happen, and have an opportunity to discuss concerns and expectations with you, they will be more at ease with it. Aside from anything else, you can ensure there's less fodder for the rumour mill."
Organisation
Redeployment requires detailed research and planning to clearly identify the talents that are lying unused in employees whose workload has decreased as a result of the lockdown, as well as which teams need assistance. The crisis management guru Dr Mike McDonagh (18 March entry) suggests drawing up a 'previous history skills test matrix' to show up your people's previous roles and skills. Once you know what teams need help, and where, you can then look at the skills your employees already have to assist, and which need to be taught remotely so they can pitch in.
Once these questions have been answered, it's time to approach the selected employees and communicate clearly what options they have and why.
"Treat them as adults from the start – be open, even when you do not know the answers to questions. People will be feeling anxious about the future and their fears shouldn't be underestimated. Devise a programme of support, tailored to the needs of staff. To achieve a balance between the need to keep people motivated and sustaining their belief that you have their best interests at heart, focus on their development needs," writes Angela O'Connor in this ManagementDirect article.
Frame it positively
ISG, a global technology research and advisory firm, has produced a white paper titled Managing Employee Redeployment: Creating Value Through Opportunity, in which they detail the process of employee redeployment and encourage you to present it as an opportunity instead of a last resort.
"Employees displaced should be viewed as assets, not liabilities, and managed accordingly – otherwise valuable human capital will be lost to the business," they write. "From an employee perspective, redeployment can be seen as an opportunity or a threat – more often the latter! We are all subject to feelings of inertia, with involuntary changes to our current circumstances seen as especially undesirable. With careful management and communication, the negative connotations of redeployment can be mitigated and in many cases opportunities for individuals can be created that may not have arisen otherwise."
Right now, in particular, many employees are likely to see redeployment in a positive light if it saves their job.
It's down to managers and business leaders to make sure their employees feel valued. Once you've communicated to each redeployed individual, communicate it to the teams and then the company more widely. Invite questions and allow everyone to voice any concerns or ideas about how best to integrate redeployed workers into their teams.
"By establishing a positive redeployment culture, any negative or conflicting communications should be mitigated, the organisation's brand identity will be protected and the commitment of retained staff will be boosted," write ISG.
Should we redeploy our leaders?
Senior leadership shouldn't just be doing the redeploying; they should be examining whether they too can be effectively redeployed.
"We all have areas in which we have a greater or lesser chance of showing off our capabilities," writes Nigel Nicholson in Getting There, an article available to read on ManagementDirect. "Since we live and work in a constantly changing world, for a true theory of meritocracy to operate we would need to be continually re-assessed according to what challenges are uppermost...The new shape of business and organisation [should be] value-based, non-hierarchical, collaborative and multiplex, rather than linear, competitive, instrumental, focused and specialised."
Use this as a trial-run
The Covid-19 outbreak will likely change our patterns of work forever. While it's hard to predict the impact the crisis will have on working conditions and practices in the long run, it's safe to assume no-one's job will look quite as it used to. The short-term imperative to shake things up may have untold benefits for your organisation.
For more examples of excellent leadership during times of crisis, see our Leading Through Uncertainty hub.
Image: Unsplash