From personal resilience to digital transformation, four CMI leaders share insights about Covid-inspired change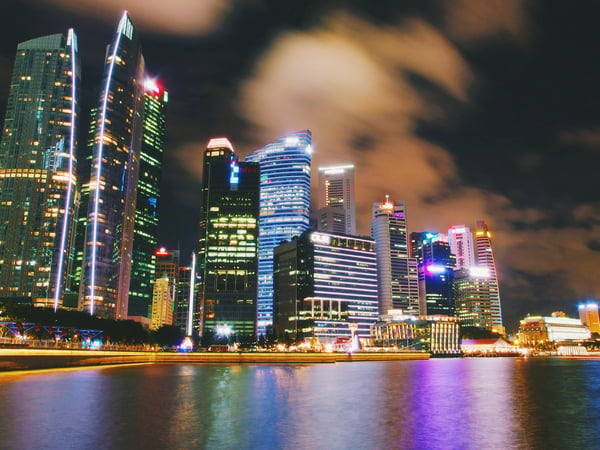 Despite being some of the first countries to face COVID-19, Asian nations have weathered the storm well. Malaysia locked down on 18th March, when cases were still low, and started easing restrictions in August. In that time, they have recorded 305 deaths from the virus, and 45,095 cases. While there will be differences in the way that individual countries measure cases, the country has still managed to minimise the impact.
CMI regional board Chairs members from across Asia – Singapore's Tay Woon Teck, Hong Kong's Dr Paulina Chan, Sri Lanka's Indhra Kaushal and Malaysia's Dr Datuk Seri Zabid Haji Abdul Rashid – spoke on a CMI webinar about how their nations have adapted to the coronavirus.
All of them spoke of common measures that would be familiar to managers wherever they live: remote working, sectors adapting to survive, new safety guidelines and government measures to protect people and support businesses. But South-East Asia has coped particularly well during the pandemic and is now looking to its next steps.
"The pace of the change in the way we deploy technology to get work done to service clients has accelerated," says Tay. "Generally what I'm hearing today is very encouraging. The resilience level of the people is strong in Hong Kong, in Malaysia and in Sri Lanka. People are adjusting well to a new post-COVID environment."
Digital transformation is accelerating
Dr Rashid says that digital transformation has become more apparent in Malaysia over the past few months. "People are willing to accept and adapt to this digital movement… even in Malaysian public listed companies, when they have the AGM, it is conducted online."
Companies have also adopted new strategies to reach customers and suppliers, says Kaushal. These have been driven mostly by technology. "That has made things very easy, even for employees."
Employers are tapping into employees' potential
Kaushal adds that employee empowerment has been a major change over this period, with managers tapping into the potential of their people and giving them more flexibility. Technology again plays a part in this: "There are a lot of benefits that can be derived from using online platforms, which have been generated during the new normal."
Customer and supplier relationships are deeper
Despite the social distancing, companies are developing closer relationships with customers and suppliers, with more frequent communication touchpoints using remote conferencing technology, says Dr Chan. "Stakeholder and customer meetings are becoming more frequent, and this is a good thing," she says. "Customers are getting better recognition of their needs."
A kinder management style is emerging
Covid-19 has taught us all to be kind, says Tay, as managers have allowed themselves to be vulnerable in front of their team members. This approach is even influencing how businesses deal with dispute resolution: "You need a lot of empathy, you know, in a scenario like this, and you need to manage with a human touch," Tay says.
Companies are becoming more community-focused
As people have struggled during the pandemic, businesses have stepped up to the plate, providing goods and aid to employees and the wider communities that they serve. "There are NGOs during these difficult times providing such services to the needy, and this is particularly very important," says Dr Rashid.
Businesses will emerge better from the pandemic
"Every crisis is an opportunity," Tay says, "and this crisis will actually, I hope, bring about better quality relationships among customers, suppliers, employees and stakeholders."

Here are the ways you can get involved with our regional boards - and why not check out our upcoming live events too?
You might also like these posts on this topic:
Don't miss out - get notified of new content
Sign-up to become a Friend of CMI to recieve our free newsletter for a regular round-up of our latest insight and guidance.
CMI members always see more. For the widest selection of content, including CPD tools and multimedia resources, check out how to get involved with CMI membership.