In the build-up to the release of CMI's 'Management Transformed', I spoke with one of Britain's top management commentators, and we agreed that managers should focus less on bureaucracy and admin and more on the human side of leadership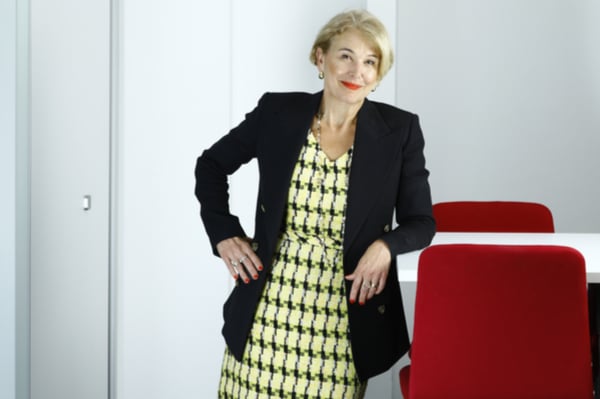 For last week's Better Managers Briefing I spoke to Andrew Hill, award-winning columnist and management editor of the Financial Times. Our topic was the early outtakes from CMI's Management Transformed. More than 2,300 senior, middle and junior managers contributed to this project, sharing their views about management and leadership in a Covid-19 context. The full findings are out next week, but Andrew and I wanted to get the conversation started. One thing soon became clear: managers need to be focused on the basic, human essentials of management, not the paperwork and 'paraphernalia'.
In a changed world, the manager is more important than ever
Work has changed dramatically since the pandemic. Millions of people have been working from home; many are now working on a hybrid – part office, part home – basis. What we're beginning to see through Management Transformed is that it's not where you work that matters most to people; it's how you work and how you're managed.
Andrew is unsurprised that most respondents in CMI's survey said their workplace had been more productive since the pandemic struck – particularly when managers trusted their direct reports. According to our research, 85% of managers said that in this pandemic, the role of the manager is more important than ever before.
Having to deal with a new situation can spur people out of old habits and instill a feeling of having to rise to the challenge, says Andrew. He pointed to other research suggesting that productivity gains take place when bureaucracy and unnecessary meetings fall away. "The role of managers is shifting so that the human qualities of management have become more important."
Andrew pointed to what he calls 'the four Cs': clarity, connection (and connectedness), collaboration and compassion. These, he said, were the sort of issues that managers ought to have been doing before but perhaps 'the paraphernalia of management' got in the way.
Check-ins are key to communication
CMI's upcoming Management Transformed research suggests that communication is now the core management skill in a Covid-19 era. Andrew. Now, more than ever, the emotional intelligence of leaders matters, Andrew believes.
"Even some quite straight-laced managers have found that they've been having to share more vulnerability than they might previously, because everyone has been affected. That has perhaps given managers a way to express emotional intelligence that they may not have had before or thought of using."
All managers are people managers
Long periods of lockdown, combined with pervasive health and economic anxiety, have led to a mental health crisis around the world. Managers have had to engage with issues of physical and mental wellbeing. It's an issue that CMI explores in Management Transformed.
Andrew believes this focus on wellbeing and employee support is here to stay; employee support programmes and mental health first aid are becoming entrenched. "We've started to see the stigma being removed from mental illness. This ought not to be a uniquely HR issue," he urges. Managers need to be taking on this wellbeing responsibility and, potentially, expanding such programmes.
Regular check-ins with staff are an important part of the mix, and two questions should be on the lips of all managers. They are: 'how are you?' and 'Is there anything I can do for you?'
Andrew makes an interesting point that managers don't need to check in with team members for very long. Even a quick call helps to build trust, even for managers who are new to roles and may never even have met colleagues in person.
Good managers help people feel fulfilled
The pandemic has prompted profound questions about what work means to people. A key finding from Management Transformed is around the role of managers in building trust. To do so, managers must show their human side, enable flexible working, and create a sense of belonging
"Team leaders have a role in being able to keep people fulfilled in the work they do and," says Andrew, "not allow them to become hamsters on a wheel."
Managers must be mindful that not everyone has the luxury of a home environment that is conducive to remote working. They must also recognise that right now job security is the paramount concern for many people.
And, says Andrew, managers have a role in maintaining the energy levels of their team. "If they're flagging, you can say, 'let's leave this another day'." It's also about managing your own energy so you avoid burn-out. "The challenge for managers is managing their own energy levels to avoid being the ones who collapse because they've spent too much time offering support to others," says Andrew.
Don't let your culture wither
It's clear that the rapid move to remote working could threaten organisational cultures. "If you neglect it, it will potentially wither away because it doesn't even have the physical workplace to support it," says Andrew. That said, there are tools to help create positive new cultures, he observes.
There are also interesting equalising opportunities here, he says, that might over time enable small companies to compete with the giant multinationals. "The multinational that could afford to have a wonderful office space in which to work is now on the same footing as a small company that can still provide the best laptop, pay for broadband and send you a camera that allows you to do your Zoom calls."
Don't restore factory settings
Women, young people and some minority groups have been hit hard by the pandemic. These impacts will be explored in CMI's Management Transformed study.
Andrew believes that the challenges for junior leaders in particular are real: "They are the ones who have got used to being able to manage by walking around and picking up the ambient awareness of somebody who's not doing well, isn't happy or looking for help. That's much harder to achieve when you have to check in with people virtually and can't see them or hear them."
You can watch my conversation with Andrew Hill in full here. And keep an eye out for CMI's Management Transformed project online and on social media. 
You might also like these posts on this topic:
Don't miss out - get notified of new content
Sign-up to become a Friend of CMI to recieve our free newsletter for a regular round-up of our latest insight and guidance.
CMI members always see more. For the widest selection of content, including CPD tools and multimedia resources, check out how to get involved with CMI membership.