From connecting emotionally to understanding your end goal, here are seven ways to make the most of your networking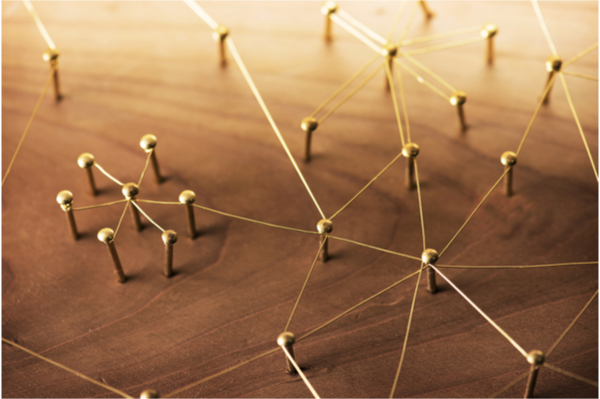 You may know a good networker, or have seen one in action or you may be one yourself. They are usually the one's 'working' the room, who seem to know complete strangers, have something in common with everyone they meet and effortlessly accept business cards whilst securing that all important next meeting. Networking is a skill and the power of in-person relationship building should not be underestimated.
Here are my top tips for effective networking:
1. Add Value
Add value, value and more value. Life is like a boomerang, if you do good things, add phenomenal value, and make a tangible difference for others first, all the rewards of success will be returned. Share insight, knowledge and information without looking for anything in return. The payback when it happens could be ten-fold.
2. Connect Emotionally
Building relationships is fundamentally about connecting emotionally. Make small talk, share your personal side – this is how you find commonality and those shared points of interest. This moves you from being just a new face to a person worth getting to know.
3. Be Interested Not Just Interesting
Networking is a two-way street. You have to be interested not just interesting. Yes, be clear about who you are and what relevance you have (the knowledge or information you can share) but be interested in the other party. Genuinely interested; what's their backstory, how did they get to this point, what drives them. Being interested and not just interesting makes for a two-way conversation which is the beginning of any type of long term beneficial relationship.
4. Be Authentic
You have to be the real you, the authentic you. People will connect with you because you are being you. If you try to portray someone you're not you'll become exhausted trying to keep the façade going and you'll get found out. People may question your integrity, distance themselves and simply disconnect. Clearly not the goal of networking.
5. Follow Up
Follow up with your contacts – reactively and proactively. Stay in touch, share information, if you've promised to action something, action it and confirm when you've done it. Be thoughtful, remember it's the small things that make the big difference.
6. Understand Your End Goal
What are you trying to achieve from networking? Secure a new job, build some business contacts, develop relationships with like-minded individuals? Whatever your reason for networking you have to have a plan. A plan you can commit to which outlines your goal, the connections you want to make, how you're going to connect, how much time you're going to invest, what you can offer to the relationship and ultimately what results you would like to see.
Time is precious so make sure you network with meaning.
7. Shift Your Mindset
For many, networking shifts the comfort zone boundaries making for feelings of nervousness, anxiety and even dread. If this describes you, then use the previous tips to shift your mindset. Creating a networking plan will put you in control as you'll be clear on why you're networking and with whom.
You are your greatest asset and networking is all about being you, sharing your knowledge with others and in doing so building relationships. Remove the pressure of it 'failing'. Instead add value where you can without the urgency of something in return.
Then, sit and wait for the boomerang.