'Social diversity' is not often top of diversity agendas, but it still matters. Here's how managers can engage with people from all socio-economic backgrounds in their recruitment and onboarding – and what the London Olympics did right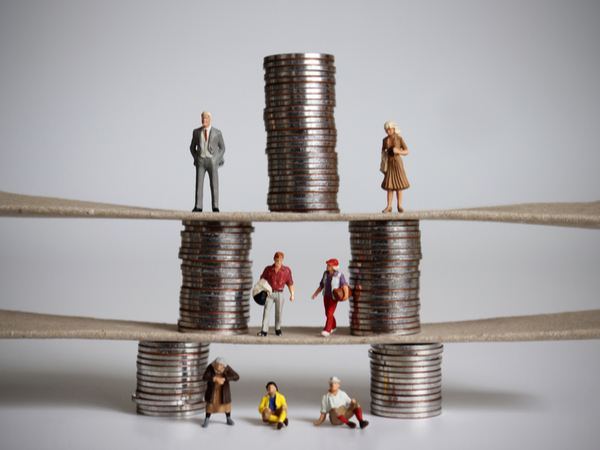 At the beginning of September 2021, the accountancy and consultancy firm KPMG pledged to hire one-third more working class staff across senior roles by 2030.
"Being representative of society – including by socio-economic background – allows us to harness different views and perspectives, which drives better business performance as well as greater social equality," says KPMG UK's head of inclusion, diversity and social equality Jenny Baskerville.
"We want to challenge perceptions of the sector, bust myths and, in turn, make the firm more attractive and accessible to all."
At the moment, less than a quarter of KPMG's partners and a fifth of its directors come from what the professional services firm describes as a working class background. The firm's working class representation sits at 22% across the board – this falls to 14% within the firm's executive committee.
Class and social background is not currently at the top of many organisations' diversity agendas. More than two-thirds of managers taking part in CMI's 75th anniversary research did not know or thought their organisation was not taking any action to improve socio-economic diversity. According to research by the University of Exeter, just 12 FTSE-100 companies are providing equal opportunities to individuals from diverse socio-economic backgrounds.
Read CMI's socio-economic diversity insights
Ensuring diversity in the workforce and management ranks is key to modern management and the future of the workplace. Learn more about what this looks like for social barriers in this discussion paper, commissioned for our 75th anniversary.
Read the discussion paper
Yet an individual's socio-economic background can and does create significant barriers in the workplace. This applies to everything from recruitment, to pay, to career progression.
A 2019 report by the Trades Union Congress (TUC) warned that employees from working class backgrounds are more likely to earn less than peers despite having the same qualifications; KPMG reports that staff from a working class background earn around 8.6% less than their colleagues. Many industries also inadvertently discriminate by requiring unpaid internships or volunteer work for a certain role. This automatically disqualifies a significant number of individuals who cannot afford to work for free.
So how can employers reach out to, and encourage, people from a variety of backgrounds?
Keep reading for tips to boost social diversity in your organisation
Register for Free Access
Not yet a Member, Subscriber or Friend? Register as a CMI Friend for free, and get access to this and many other exclusive resources, as well as weekly updates straight to your inbox.
You have successfully registered
As a CMI Friend, you now have access to whole range of CMI Friendship benefits.
Please login to the left to confirm your registration and access the article.