Article:
Translating your everyday skills to the workplace
Friday 08 November 2019
You may not know it, but you don't need specific experience to show that you're work-ready – here are all the ways your day-to-day skills make you a great candidate.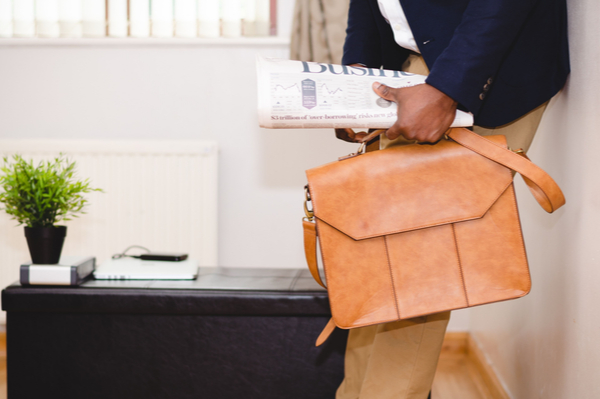 When sitting down to write your CV for the first time, it can be challenging to know where to start, especially if you've not had any previous experience. Yet, you may have more skills in your arsenal than you'd originally thought – all of your experiences in life so far will have helped you to hone and polish parts of yourself that you can use to sell yourself to a potential employer. Whether you've gone down the university route, the apprentice route, or straight into the world of work, these are the skills you can boast about in your cv and your interview.
So how exactly do you translate these everyday skills into professional experience? CMI talks you through it.
Problem solving
Any time you've overcome a setback, you've practised your problem-solving skills. Think about any research projects you've undertaken at school or university, a customer complaint that happened at work, or a hobby that threw up unexpected curveballs. You can also talk about the times you've shown initiative to overcome problems, such as asking for advice from friends or a teacher or mentor, and how you researched into the problem – like looking up videos online to see how something can be fixed.
Communication
You've spent your entire life communicating, and believe it or not, this is a key soft skill that employers are seeking. They don't want someone who can't vocalise ideas, pick up the phone, or write a professional email. Talk about you've showcased your communication skills through presentations at school, working in groups for projects, and any part-time customer service work you've had. Writing skills can be specifically highlighted through essay-writing experience, blog writing, or creative writing like short stories or poetry.
Numeracy
With most jobs, there's a level of numeracy needed. This may be to analyse data, do number-crunching, or counting money in tills at the end of the day. Being handy with a calculator is a good skill to have in life anyway, so talk about your professional qualifications in maths from school, any cash-counting in part-time jobs, or about how you made your own budget for living costs at university.
People skills and teamwork
If you were part of a drama group, did extra-curricular team sports, or volunteered, you've also been polishing up your people skills. Any activity that involves working in a group means you've learned how to work collaboratively and supportively, and have learned how to work well with different people and various personality types. If you've shared accommodation with people – especially if you didn't particularly get on with them – talk about the ways you were a considerate housemate.
Time management
Perhaps you helped to organise the school yearbook, helped to organise a trip with a large group of friends, or accommodated for essay-writing time in exams, you've slowly been gaining time-management skills throughout your life. From the time you were making revision schedules to planning your commute to work or overseeing a large project at university, you've used time-management skills in different ways throughout your life.
For more help putting pen to paper (or finger to keyboard), we can help you build a starter CV. If you're preparing for a job interview, we've got sure-fire ways to help you ace it.
Image: Adeolu Eletu Unsplash