What's the best way to talk to a team member who has suffered a bereavement? One leader shares the approaches she wishes her manager had known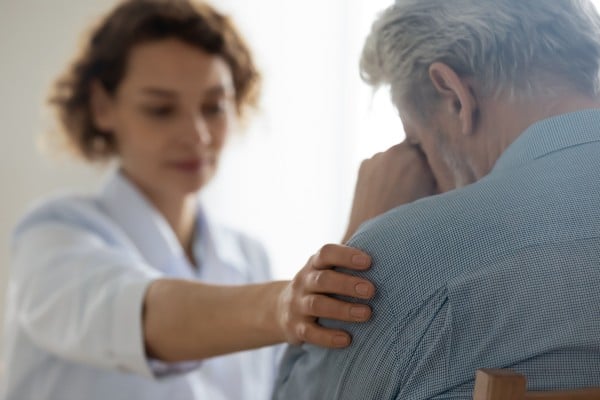 There is no way to get away from the pandemic and the impact it had with families losing loved ones. People everywhere were affected – and some are still grieving even now. Funerals were lonely affairs and, as a result, people who were grieving didn't start with a community of supporters around them. This meant that it fell more to the workplace to support them – yet, as I know from personal experience, this often failed to materialise.
Personally, I lost three family members during this time. As you can probably imagine, it was devastating. I felt like I was under a cloud for months – and as a result I was losing concentration and making mistakes at work. It was a very lonely place to be and I felt very unsupported. After the initial condolences, I felt my grief was swept under the carpet, something not to be discussed again; emotional outbursts were frowned upon or generally ignored; signs that I was under pressure and not coping were not picked up.
For me this highlighted how, as managers, we need to get better both at managing our team members as they grieve and dealing with the emotions that come with it. By showing support and making it acceptable to talk about grief, we boost trust and loyalty, as well as prevent it escalating into ill-health and sick absences, depression and anxiety or even substance abuse.
With this in mind, here are some simple tips that I wish my manager had known.
Keep reading for the tips that Nicola wishes her manager had know
Register for Free Access
Not yet a Member, Subscriber or Friend? Register as a CMI Friend for free, and get access to this and many other exclusive resources, as well as weekly updates straight to your inbox.
You have successfully registered
As a CMI Friend, you now have access to whole range of CMI Friendship benefits.
Please login to the left to confirm your registration and access the article.