The VP of CMI Sri Lanka reflects on how mentoring has become more significant as the economy grows and what a successful mentor–mentee relationship looks like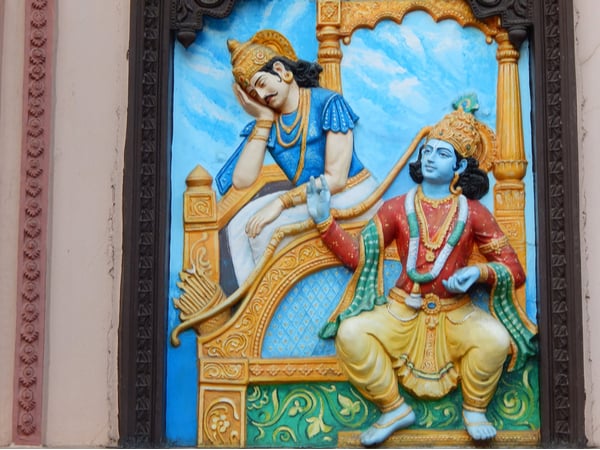 Managers are expected to deliver results. They need to be informed and inspired to ensure consistent performance. Amid the backdrop of rapid economic growth in Sri Lanka, this has become increasingly more significant. What has also risen in significance is the noble endeavour of mentoring.
As an overarching concept covering instructing, coaching and counselling, mentoring is a powerful personal development and empowerment tool. It's an effective way of helping people to progress in their careers and is becoming increasingly popular as its potential is realised. A partnership between two people (mentor and mentee) normally working in a similar field or sharing similar experiences, it is a helpful relationship based upon mutual trust and respect.
World history reveals myriad famous mentor–mentee pairs: Merlin, the legendary wizard, who was the mentor of equally legendary King Arthur, a British leader of the late 5th and early 6th centuries; Aristotle was a mentor to Alexander, the great conqueror; Kautilya, author of Arthashastra, was the mentor for Emperor Ashoka, as Krishna was to Arjuna in the Hindu scripts.
Join the CMI Mentoring community
Through CMI Mentoring, more experienced managers and leaders share their skills and experiences to help others further develop their management skills. With a membership community of over 100,000, you can join a community of mentors and mentees who are elevating knowledge sharing amongst managers and leaders of all levels across multiple sectors and industries.
Learn more
Keep reading to discover Ajantha's tips for a successful mentor–mentee relationship
Register for Free Access
Not yet a Member, Subscriber or Friend? Register as a CMI Friend for free, and get access to this and many other exclusive resources, as well as weekly updates straight to your inbox.
You have successfully registered
As a CMI Friend, you now have access to whole range of CMI Friendship benefits.
Please login to the left to confirm your registration and access the article.