Robert Wigley CMgr CCMI met a Gen Z entrepreneur every day for a year – and it showed him we have to change the way we work and manage if we want to attract the next generation as both consumers and employees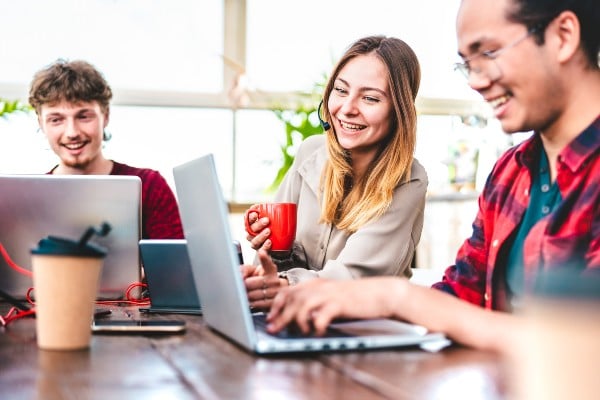 Before Covid, I set myself a New Year's resolution – to meet a Gen Z entrepreneur every day for a year – as primary research for my book about the future of business, Born Digital: The Story of a Distracted Generation. 
When I started, I had the idea that pretty much everything I had experienced and grown up thinking was the norm in business was somehow different for Gen Z. I had heard allegations of a 'snowflake generation' and criticism of 'woke trends'. 
But what I found was quite different – and much more positive and exciting. 
Little did I realise how this generation is going to revolutionise the business world. I was bowled over by their insights, energy, passion and hunger. These 'Zoomers' are currently coming of age and starting to enter the workforce – and will soon become the largest cohort of consumers. 
My research revealed some of the drastic differences that businesses must understand if they want to attract this generation both as future employees and consumers. 
This is what you need to know.
Want to discover what Gen Z can teach you about the future of business?
Register for Free Access
Not yet a Member, Subscriber or Friend? Register as a CMI Friend for free, and get access to this and many other exclusive resources, as well as weekly updates straight to your inbox.
You have successfully registered
As a CMI Friend, you now have access to whole range of CMI Friendship benefits.
Please login to the left to confirm your registration and access the article.