Blog:
How universities and students can transform and thrive in covid-19
Written by Ann Francke
Tuesday 05 May 2020
The UK University sector is pulling together, says one eminent vice-chancellor, but is financially vulnerable and needs to adapt to a drop in international student numbers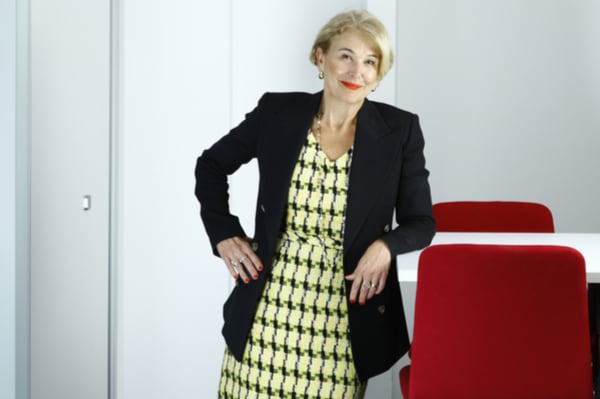 At last week's Better Managers briefing I spoke with Professor Bob Cryan CBE, vice-chancellor of the University of Huddersfield, Chartered Companion and chair of CMI's Board of Companions, about the challenges and opportunities facing universities and students. Here are his top tips and observations:
Universities are a diverse sector at the forefront of helping with the covid-19 crisis
Bob highlighted the many contributions that universities are making. Some, such as virus-modelling at Imperial College London and vaccine trials at Oxford, are high profile. But universities are also helping behind the scenes in many ways, such as providing lab and testing equipment, donating personal protective equipment (PPE), and freeing up nursing students to volunteer with the NHS.
The university sector is itself diverse, with 2.5 million students and 440,000 staff overall; universities range in size from fewer than 2,000 students to more than 120,000. Like most sectors, says Bob, there will be winners and losers over time. The overriding aim of the university sector has been to pivot as rapidly as possible from a campus-based to an online offering to support these millions of students in achieving their degrees on time. Bob has two children in university himself, and is in constant contact with many other vice-chancellors in addition to running Huddersfield. He believes the sector as a whole is pulling together.
The vast majority of students will actually graduate on time this summer – if we pull that off, that's great.
Online in record time – a chartered community effort
Huddersfield University went online ahead of the lockdown on 23 March. How did it achieve this positive result? Bob set up his own Cobra committee meeting daily to deal with the crisis and keep pace with developments. As he says, "it isn't just a flicking of a switch"; there are real and complex considerations. One example: did all the students have computers to be able to access online material? In Huddersfield's case, the answer was no. So they ordered 400 computers on a Monday that were delivered and configured by Wednesday. Bob paid tribute to his whole team, and particularly the university's technician Anwar who delivered computers to those self-isolating.
The university has also seen incredible amounts of innovation such as filming lab experiments and sharing the data with students so they can perform proper analysis; and online performances for musicians and those in the arts. All Bob's leaders are CMI Chartered Companions, CMI fellows or members, he points out.
That's something we are incredibly proud of, and we think it's shown through in this crisis because there's a level of confidence that might not have been there otherwise.
In addition to his staff, Bob praised the participation from students, student unions and course reps. Huddersfield is also a part of its community and has organised outreach webinars for 600 healthcare professionals across Yorkshire.
Finally, students' online participation in tutorials has actually been higher than face to face – something which, says Bob, will shape learning after lockdown. Huddersfield had a wealth of material already available from previous lectures, which gave it a bank of readily available online content. He also encourages students, lecturers and all learners to make use of CMI's "fantastic and rich" online learning materials such as ManagementDirect.
Impact of lack of international students
One unavoidable consequence of the crisis is the drop in international students. One in five students at UK universities come from outside the UK, and they pay higher fees. There is a real risk that Covid-19 will impact university income dramatically. Universities UK estimates £6.9bn of income is at risk.
There are many issues that may prevent students from arriving in the UK – taking and marking exams at local institutions that are themselves closed; passing remote English exams; getting visas at processing centres that are now closed. Although Huddersfield is bucking the trend in terms of international applications, the challenge will be converting those to arrivals. Bob predicts that universities with high percentages of international students – some have up to 50% – will be most at risk and the whole sector will suffer.
As a country, we will see a hit in September. There will be fewer international students arriving and that has serious financial implications.
Financial pressures pre-date covid
University finances have been under pressure for some time, says Bob, and Covid-19 exacerbates that. He points to the latest set of figures showing sector income at £40.5bn and expenditure at £44bn – a gap that reflects that two-thirds of universities were operating at a deficit pre-Covid, with one in five taking on debt in excess of 50% of their income.
The sector is extremely vulnerable, he believes, and points to a study by London Economics that highlights that as many as 30,000 jobs could be at risk. In this environment, some consolidations and mergers between universities and FE colleges seem inevitable. His advice to students: check out the financial sustainability of any university you plan to attend. Huddersfield is fortunate – it is ranked in the top five for financial stability.
Bob also advises students to review their financial obligations and to read the fine print before signing any contracts for accommodation. For example, you don't want to be liable for rent payments if you cannot actually occupy your accommodation in September.
University is for life not just for lockdown, so G.R.O.W
For students at university or about to go to university, Bob has some wise words. Remember, in the context of your lifetime career, this is a blip. Many universities are hundreds of years old. Bob advises students to continue to steer the university course. "Just keep going forward because those degrees will impact on you for the rest of your life and transform your life. We want you to be successful." Bob sums up his advice in the acronym GROW.
Generous: Be generous with others and yourself.
Resilience: These are difficult times so use them to build your resilience. This will help you for life.
Opportunities: Keep seeking opportunities.
Wins: Work on and seek those small, important wins.
These words will help us all to move forward in difficult times, he believes.
The main thing is, you need to put yourself in a position to look back and say, 'I'm proud of how I performed over that period of time'.
For access to CMI's online learning and free resources please click here.
You might also like these posts on this topic:
Don't miss out - get notified of new content
Sign-up to become a Friend of CMI to recieve our free newsletter for a regular round-up of our latest insight and guidance.
CMI members always see more. For the widest selection of content, including CPD tools and multimedia resources, check out how to get involved with CMI membership.