We brought together two of the UK's best search consultants to advise on career development and virtual hiring. Their conclusion: there's plenty you can be doing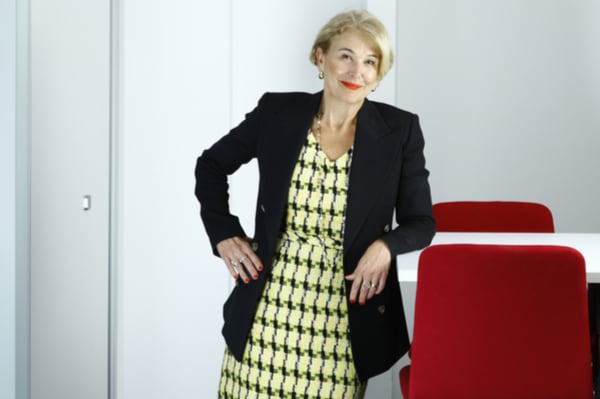 For many thousands if not millions of managers, the Covid-19 crisis means they face redundancy and the need to look for a new job. To help, I reached out to two top search consultants and CMI Companions: Kate Grussing, founder of Sapphire Executive Search; and Susanne Thorning-Lund, partner at Odgers-Berndtson.
Here are their top tips (and you can watch the webinar in full here).
Don't be defeatist. Do focus on the things you can do
There are many people in the same boat. So there's nothing to be embarrassed about. And what's important is to focus on the things you can do something about,
Kate advises. This is a great time to update your CV and LinkedIn profile, reach out to your network and even learn new skills – especially digital or managerial skills. Use the time wisely, and aim to think positive and long term. As Susanne says,
why not brush up on some of the things you always wanted to do?
Keep current. Use your networks and the business news to find sectors that are hiring
Kate says this is a great time to "ask your peers and your network and pick up the phone to people who you think could be helpful and help to point you in the right direction."
Check company websites and job boards; think creatively about how your skills could be adapted to sectors that are booming such as food and drink retail and production, healthcare, technology and logistics. When you look at industries, Susanne advises that you consider the whole supply chain and where opportunities might lie. Drinks businesses are selling more alcohol, for example, so demand for bottles and, thus, bottle producers is high. "Do you think about the totality of the supply chain?"asks Susanne. "It's not just the end product, but what goes into it."
Network respectfully and be sure to update your references
Both Kate and Susanne agree that even though people are busy, most will be willing to help if you reach out and ask for advice. And as most people are working from home, they may be easier to contact. But be respectful of people's time, and recognise that people may be busy and juggling both work and family at the moment.
"I wouldn't start every conversation just on a professional basis," says Kate. "Ask how the person is doing." She adds: "People like to give advice and share their experience." In the virtual world, having good references becomes even more important. So Susanne advises that you be in touch with your mentors, sponsors and referees past and present. "What would they be willing to say about you and to whom?" Both women say it's fine to reach out twice to any one individual, but advises against doing it more often than that. "You don't want to become a pest," cautions Susanne.
Get comfortable with technology in the interview process
Both Kate and Susanne say that virtual hiring is alive and well. But there are differences to traditional face-to-face interviews. So be sure you are up to speed with these new protocols. Before any call, make sure you understand how Zoom, Google hangouts, Teams and other systems work. Make sure you have an appropriate backdrop and are well lit, with adequate sound and battery power. In terms of behaviour, beware of using your hands too much, which can be very distracting. Try to have a conversation, but remember that everything is more intense in a virtual environment and body language can be harder to read. You may need to have multiple interviews with more people. On the plus side, the wide-scale move to flexible and homeworking means you may not be as geographically constrained in a job hunt and can consider a wider geographical area. You may also wish to look at interim roles or project work. If you can wait until the real-world meeting is possible, then try to do all the preliminary interviews before making your decision.
Aim to be someone who works well in a crisis. But play to your strengths
One attendee at our webinar asked about how they could stand out as innovative. Susanne challenged the question:
Well, do you want to be innovative? There might be those that say the current climate is actually about a return to stability. Employers are looking for people who have been through difficult times. People who are used to dealing with adversity crises, fast delivery of projects.
People who are calm, level-headed, decisive and resilient will stand out in this environment. Kate adds that it is important to play to your skills and strengths, but try to adjust them to this new normal.
To advance your career, emphasise that you're flexible, committed, and patient
If you're in a situation where you are unsure of your standing with your organisation, ask. Don't wait for your contract to expire or your furlough to end. Emphasise to your employer that you are flexible, committed and willing to do more. Volunteer for stretch assignments and skill transfer opportunities. Actively look for ways to help your colleagues with projects that may be important and urgent. Those who are real contributors will shine in the current environment where there is little room for office politics. You may also need to consider a lateral move. Finally, Kate reminded attendees of the value of patience. She shared the story of one candidate who went through more than 80 tries to get her ideal role. But she persevered and won out in the end.
Own your own career development. Recognise you may need to reinvent yourself and take it as a positive challenge
Both Kate and Susanne emphasise that careers are no longer linear. So be open to different roles, sideways moves, different sectors or industries. Susanne believes that companies and organisations on the whole are becoming more entrepreneurial and willing to try things. She advises: "you may say I am managing fewer people but I've learned X-Y-Z, for example. Do you have a different way and a different story rather than the linear career trajectory? She believes companies will be more open to non-traditional approaches. Kate adds that you must own the process.
I think career development is really up to the individual. You can't expect the company to take charge of that; you have to take charge of it. Use this time to learn a new skill. Look at what CMI might have on its website.
In fact, we have loads of resources aimed at helping you to cope! Here they are. Now is a great time to brush up on your skills!
Finally, stay healthy and do things you enjoy. Try to stay active during this tough time whether that's daily walks, family time or fun. And remember, we will come out the other side of this. How could you come out stronger?