Blog:
"Some of my expectations were spot on and others were polar opposite"
Tuesday 13 July 2021
We spend a day in the life of a corporate private investigator and look at the skills needed to serve both teams and clients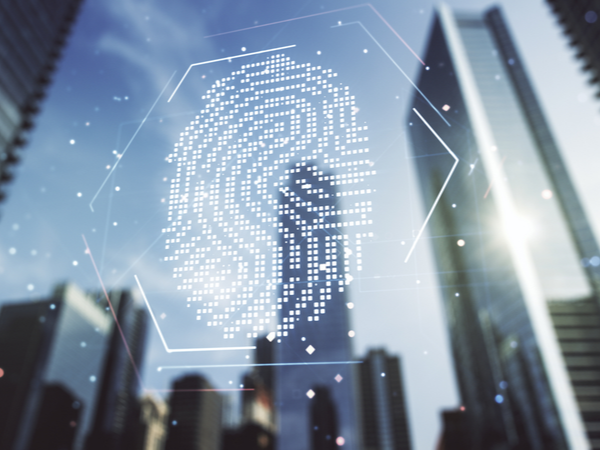 The role of private and insight-led investigation within the corporate sector wasn't the first choice of career for David Jones. But he now heads up Reveal PI, a Birmingham-based investigation firm which operates nationally and internationally. Techniques of a corporate investigator include covert surveillance, bug sweeping, person tracing, enquiry agents and process servers; they can assist with anything from suspected employee theft or incident investigation.
Rewind the clock 30 years and the world of private investigation within the workplace was very small and almost unheard of – but when the world wide web launched to the public in 1993, things began to change. The world became smarter and people became more adept at using and taking advantage of technology for their own gains.
"Even though the world of private investigation has been around since the 1800s, modern approaches and advances in technology have very much been influenced by military intelligence-gathering techniques," says David. "The internet has also played a huge part in reshaping the need for insight-gathering and corporate detection methods.Our first decade in business, specialising in the corporate sector has been a busy one."
Surveillance experience
"My route into private investigation started when I began working as a freelance surveillance operator," says David. "I knew someone who was running an investigation agency and was lucky enough to be able to work under a great mentor. He had a wealth of surveillance experience from his career in the Royal Marines and it allowed me to hit the ground running. It was something that had always fascinated me, but I was unaware of just how significant the demand was. Some of my expectations were absolutely spot on and others were polar opposite – so it has been an interesting journey so far."
Balancing business
David goes on to say that managing a small business means that he still wears a number of hats. "Balancing the operational and strategic needs of the business brings a combination of desk and field-based work. Our clients range from one-off private clients to large nationwide solicitors firms and plcs." David says that the objectives of Monday's investigation can be completely contrasting to the objectives of Tuesday's investigation, as they rely on a network of trusted subcontractors to support his team where necessary.
"Combining the use of internal and external staff means meticulously planning investigations to ensure that not only the expectations are clear, but also that the roles and responsibilities of the team members are clear too," says David. "When I'm not dealing with clients, planning operations or conducting them, I'm trying to generate new business by reaching out to prospective clients and building relationships with local businesses who may not be aware of the work we do.
"One of the biggest hurdles of working in a widely unregulated industry is trying to raise awareness of the work we do, and demonstrating trust to potential clients who may be sceptical about the ethical and legal implications of that work."
To counterbalance this, Reveal PI have joined all major industry bodies and taken on a BS102000 accreditation that involves annual external audits to reassure clients of their ability.
"Covid-19 has had a huge impact on our business as our team were all office-based, unless they were out on an investigation or with a client, like many others we now encourage working from home and conduct most of our briefings and meetings virtually. In order to avoid employees feeling distant or disconnected from the team we have kept our physical office space and find opportunities for everybody to come in for team breakfasts and lunches," says David.
Delegation and team work
"I would say the most important skills I have learned over the past ten years are delegation and team management. Having not come from a lengthy corporate career, an easy mistake to make is that you should do everything yourself because it's cost-effective. Long term it is not sustainable and hinders growth because there are only a finite amount of hours in a day and your attention can only be spread so thinly.
"I have found that encouraging transparency and communication is absolutely crucial to motivating and developing staff. Discussing, agreeing and continuously reviewing objectives and targets ensures that concerns are addressed early and that both parties understand what the expectations are."
Whether people want a problem resolved or information to enable them to make an informed decision, private and insight-led investigation can be managed carefully and discreetly for clients, right from the word go. And as a member of the Association of British Investigators, those wishing to appoint Reveal PI can be confident that knowledge of professionalism comes first.
You can read another of our 'Day in the Life' series with Carmel, the calendar coach.
Thinking about your own career? CMI members get exclusive access to the Career Development Centre which includes resources such as: Time to start thinking about your career – right now. Log in and explore more today!
You might also like these posts on this topic:
Don't miss out - get notified of new content
Sign-up to become a Friend of CMI to recieve our free newsletter for a regular round-up of our latest insight and guidance.
CMI members always see more. For the widest selection of content, including CPD tools and multimedia resources, check out how to get involved with CMI membership.