Blog:
The world in 2020: how not to be a left-behind leader
Monday 13 January 2020
Back in 2014, CMI forecast the likely big challenges for managers in 2020. Today those predictions look strangely accurate, but progress against them has been worrying and patchy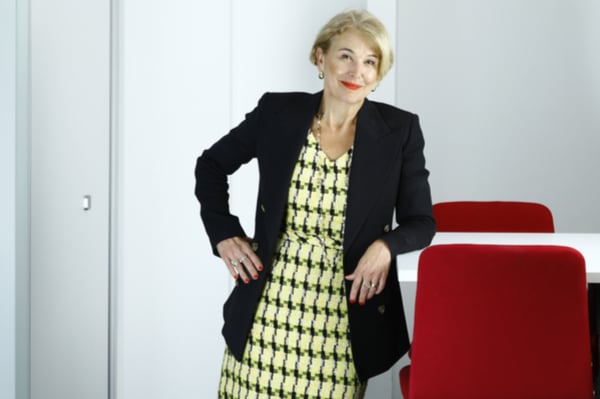 In 2013/14, CMI led an all-party parliamentary group to investigate how management and leadership in the UK would need to change by 2020. Now that we've hit 2020, it's useful to look back at how things looked then and, more importantly, what still needs doing.
The report we produced, called Management 2020, divided the big challenges for management into three main areas: purpose; people; and potential. Those themes still resonate powerfully today; for many of us in leadership positions, these are very much the priorities.
Back in 2013 we interviewed more than 2,000 managers about how they rated themselves against these themes, and it's instructive to look at those scores today (see below). I wonder how managers would rate themselves today? I reckon plenty would still be in the 'Could do better' section.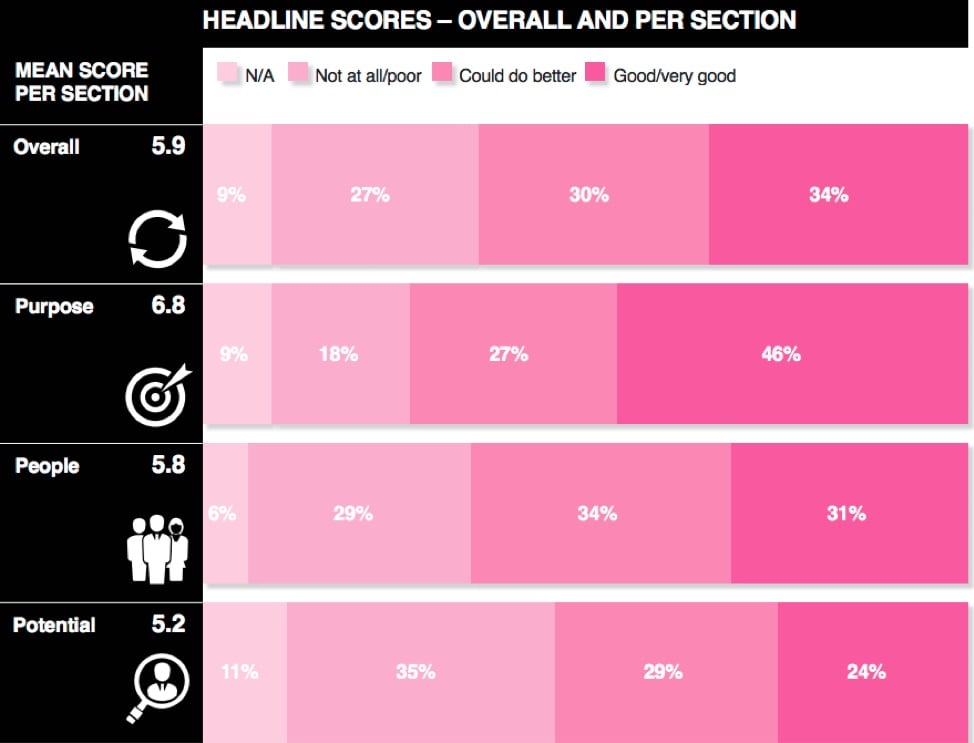 But I'm also confident that a lot fewer would be in the 'Not at all/poor' section. Sure, we're still not doing as well as we should in these three areas, but at least the conversation has started. What social benefit does your organisations bring? Are you investing in your employees? Do you have a strategy for engaging with future talent? These questions are most definitely on point for leaders today.
Purpose
Take purpose. At CMI we define purpose as "an organisation's meaningful and enduring reason to exist that aligns with long-term financial performance, provides a clear context for daily decision making and unifies and motivates relevant stakeholders." It's clear to me that any organisation in 2020 not considering its social contribution is in trouble. Companies exist for so much more than delivering shareholder returns.
This was highlighted in August 2019 when The Business Roundtable, the influential group that represents the largest US companies, broadened out its definition of why companies exist. In future, it said, companies must look to satisfy all stakeholders, including customers, employees, suppliers, communities, and last on its list, investors. There's a growing belief that we need new metrics for corporate performance and that these should include companies' performance against their core purpose.
People
The Brexit referendum vote showed that, as a country, we're not doing enough for all our people. Too many people feel left behind, cut off from opportunities. These feelings are held deeply in many UK's towns, coastal regions and rural areas. The danger is, in an era of automation, this will intensify.
In fact, we believe that automation only increases the importance of certain skills. According to McKinsey, while many routine jobs will be displaced by automation, those created will require much greater emotional intelligence, judgment and creativity. In other words, as technology develops, so does the need for the management, leadership and soft skills that are practised across our community of 132,000 members and learners every day.
The Apprenticeship Levy was designed to raise investment in skills, and it's been successful to a degree. But it's not the only solution. We need a national commitment to retraining and reskilling, to upskilling and cross-skilling (training employees for flexible response to changing production schedules). It's all very well committing to big infrastructure projects, but these require well-trained people to lead them.
When it comes to our people, we have a lot to do…
Potential
In Management 2020, we defined this agenda as: how does the organisation support the next generation of managers and leaders. Personally I feel very strongly about this one.
We have a big national challenge ahead of us to respond to the challenges that Brexit will bring, and to meet its opportunities. We'll need to bring our A Game to the task.
Being inclusive and encouraging diversity – in all its forms – will be crucial. Whatever your race, gender, age, whatever, everyone has something to offer. And it goes even further than that. The post-Brexit era requires diversity of thought, too. We're living through an era of incredible change in which we need inventive, radical solutions – even, dare I say it, 'weirdos and misfits'. The huge challenges of climate change require this, too.
CMI's Management 4.0 project is looking into precisely these issues – which skills will the next generation of managers and leaders need in a workplace and world transformed? And we really do want to hear from you about this. There's an easy join-up page and we'd love to get your input. Management 4.0 is very much a crowdsourced project.
One final thing. It was fantastic to see several CMI Companions recognised in this year's New Year's Honours list. I'd like to offer my huge congratulations and thanks for all that you, and the whole Companions community, do.
Happy new year!
While she's too modest to mention it herself, Ann Francke OBE, chief executive of the Chartered Management Institute, was also recognised in the New Year's Honours list for her contributions to workplace equality. All of us at CMI would like to say: congratulations Ann!!