Case Study:
Google workshop that boosts confidence of your team
Friday 29 June 2018
The Google digital garage #IAmRemarkable workshop is being used to boost the confidence of apprentices and future leaders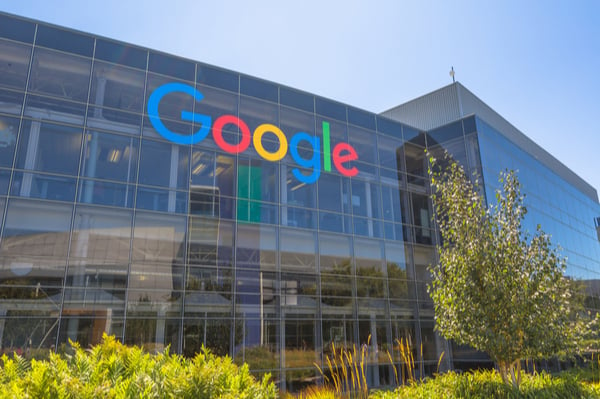 A groundbreaking and emotional Google workshop is boosting the confidence of future leaders and apprentices.
Called #IAmRemarkable, the workshop aims to help women and unrepresented groups to talk about their achievements in the workplace and beyond. It is being rolled out across the country as part of the Google Digital Garage series of online tutorials and face-to-face lessons that aim to boost employability.
On 20 June 2018, apprentices from talent accelerator WhiteHat were the latest professionals to take it on. The workshop is just one element of the training and support that WhiteHat offers to new recruits to help them excel in corporate life. It regularly invites the 300 apprentices it has placed to meet with mentors, attend events and access resources, in order to help their career progression and deliver value to their employer too.
The #IAmRemarkable workshop focuses on the soft skills needed to thrive in work and life. In the CMI 21st Century Leaders Report, 27% of employers said that first-time managers need self-awareness and the ability to reflect. The report recommended that stakeholders need to make students more aware of the skills they've acquired.
Here's how Google (and WhiteHat) do it.
Inside the #IAmRemarkable and Google digital garage workshop
The #IAmRemarkable workshop focuses on one action that each of us can take: trainers believe that change is accomplished in the small, consistent choices that we make daily. It covers how to practice vocally expressing achievements and identify challenges around self-promotion, within a safe space where everyone feels comfortable sharing.
The Google #IAmRemarkable session starts with icebreaker conversations in small groups to introduce participants to one another. It is important that a comfortable environment is created as a central component of #IAmRemarkable is sharing experiences.
The group spends time discussing the concept of celebrating talent. In particular, the group is encouraged to remember that "it's not bragging if it's based on facts".
They then undergo a group exercise to uncover and utilise the power of expressing their achievements out loud. Everyone in the room gets an opportunity to share why they are remarkable.
Some participants struggle more than others to identify the reasons that they are remarkable. In these cases, the trainer is there to identify the individual's achievements with them. Of course, being proactive enough to attend the #IAmRemarkable session is evidence in itself of one's drive and commitment to their career.
After the task, participants are asked to share how they felt listing and voicing their achievements. Typically, feelings of embarrassment or awkwardness are common.
The concept came from two Googlers, Anna Vainer and Anna Zapesochini, who launched this initiative as a 20% project (at Google employees are encouraged to take on projects that are not necessarily part of their core job). It has since been launched in over 30 countries and reached over 7,000 people globally. Having taken part, we can vouch for its effectiveness.
Watch the #IAmRemarkable workshop video
To learn more about the #IAmRemarkable skills workshop click here. You can also access the CMI 21st Century Leaders Report online, and visit WhiteHat to learn about the apprenticeship talent accelerator.
Want your own supportive network? Sign up to the Future Leaders Network today.