Case Study:
Meet the Chartered Manager: The Strong Leader
Friday 07 December 2018
Becoming Chartered has given Rebecca Frain the confidence to lead her team to success.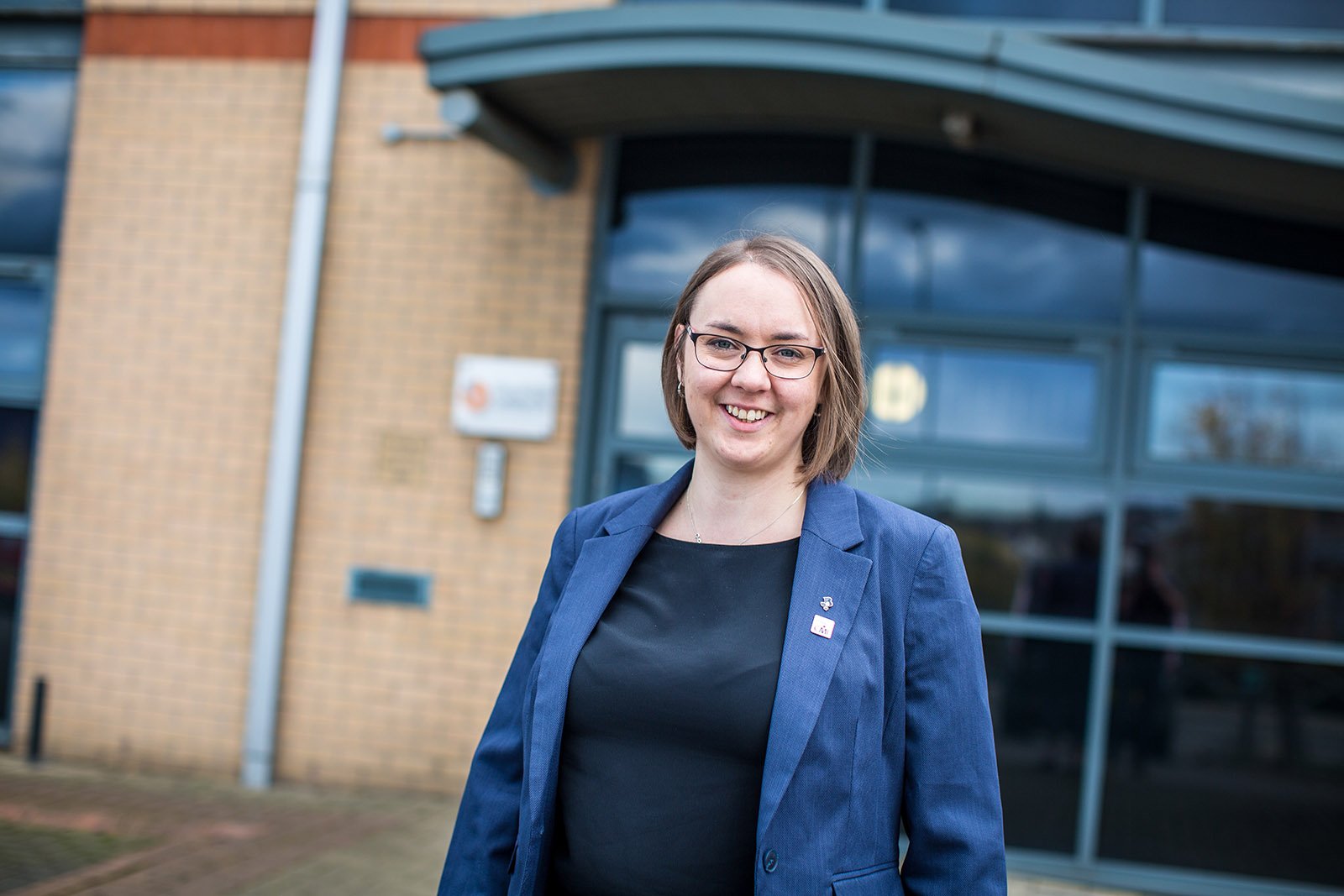 Since 2004, Rebecca Frain had been an integral part of her father's electrical consultancy company, Electrical Safety UK. When Frain's mother developed signs of early onset dementia in 2014, her father stepped back from the business to care for her, and Frain took over as managing director.
Career boost
As a young female leader in a male-dominated environment, at first Frain found it difficult to "stand up with confidence." So, eager to find her professional voice, Frain came across the CMI Level 5 Management and Leadership qualification, and soon signed up.
The course grants individuals the respected status of a Chartered Manager, and enables them to become fellow of the CMI so that they can gain access to future development opportunities and a strong network. "Before I became a chartered manager I was quite a shy person at work," Frain says. "I was nervous about making decisions, and having my voice heard in the boardroom."
With solid management skills in place, Frain acknowledges that the course has given her career a boost. "It's pushed me professionally, it's taken me to the next level," she says.
Frain found the practical emphasis of the programme to be particularly rewarding, adding: "I was able to enjoy the process because I could relate a lot of the coursework to my day-to-day work."
Watch video: The power of a Chartered Manager qualification
Leading to success
The business is reaping the benefits of her transformed leadership skills. Profits and productivity have rocketed, and the company is going from strength to strength. Over the past few years, Frain has doubled company turnover to £1.1 million, and successfully merged the company with Pennine Elec-Tech. "I've been able to strengthen the management team to move forward with the plans I have for the company," she explains.
Some of her plans have included introducing new systems to improve company policy, and developing strategic plans for the organisation. She also takes an active interest in the progression of her employees. "The directors and the staff within Electrical Safety Ltd UK have been very positive and have embraced the increase in productivity and of my overall management style," she says. "We have a very happy and self-motivated team."
Her progressive approach to leadership has got her noticed too. In 2017, Frain was named one of Management Today's 35 Women Under 35, which recognises the UK's most inspiring leaders.
For those thinking of becoming chartered, Frain has this advice: "the chartered management qualification builds confidence, professionalism, and gets the productivity that you and your company are after."
For more on CMI management and leadership qualifications, click here.