Case Study:
Two in three millennials choose employers for their purpose
Monday 16 July 2018
Purpose is the next business objective you need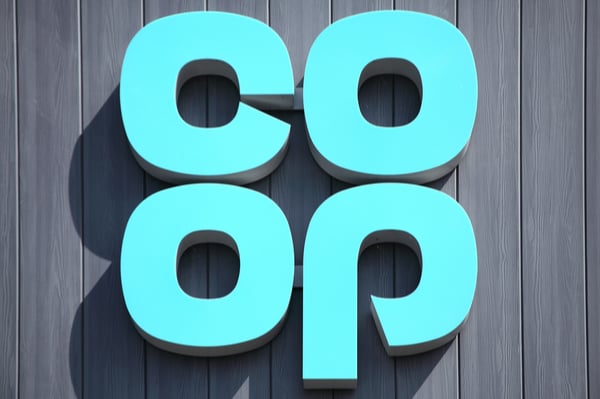 Everyone knows that changing the world for the better feels good, but can it also make businesses money? Across the UK more than 120,000 companies, with a combined 1.4 million employees and £165 billion in turnover, are proving that having a strong business purpose, can.
Purpose and profit don't have to be traded off against each other. As Twitter and Medium co-founder Ev Williams, has put it: "It's strange that people see them as a dichotomy…. profit allows you to reinvest in purpose." Purpose can also help you make more profit.
Purpose can help you to attract the best employees
Williams' sentiment is echoed by Helen Webb, chief people officer at The Co-op Group, a case study in successful, British, mission-focused business. "We need to be commercially successful as a business to deliver on our purpose and by creating a stronger Co-op we'll create stronger communities," she says.
The Co-op spends a great deal of effort communicating and reinforcing its mission with its employees. The company trains its people regularly in the company's values, by sending executives across the country to discuss the mission with staff, and sharing video inspiration over in-house platforms and social media. Why go to such trouble? Because Webb and the rest of the senior leadership team know the values are a powerful recruiting too.
In an incredibly tight labour market, companies battle continuously for particularly sought after workers, including those with tech skills, young talent, and experienced executives. With the companies with the deepest pockets after the same people, a powerful sense of mission can help less well-resourced companies win over candidates they might not be able to attract otherwise.
"As a startup in a fiercely competitive industry, it helps to have a strong purpose as you're competing with businesses who can pay above market rates for talent," explains online food delivery company Farmdrop's founder and CEO, Ben Pugh. "People with different skills will have different motivations, particularly 'techies'," he notes.
Like engineering talent, younger workers may be particularly keen to work at companies they perceive as doing good in the world. A recent Deloitte survey of Millennials found that an incredible two out of three claim to have chosen their employer based on their values, and four out of five indicated they need to feel a sense of larger purpose to be satisfied in their work.
You might chalk this up to the idealism of the young, but as Julie Hanna, executive chair of peer-to-peer lender Kiva has pointed out, mission-driven businesses use purpose as a carrot to attract executives as well. "I've mentored dozens of rising stars in Silicon Valley who have turned down or left high-paying jobs for positions that paid less and were more uncertain. They made the move because they wanted a shot at changing the world," she reports.
And purpose keeps them motivated
Purpose can not only help you win you top talent. It can also help you keep employees motivated and performing at their peak once you've hired them.
The psychologist Abraham Maslow was noted for adding 'purpose and values' to his hierarchy of needs framework that describes human motivation. In this Insights article, we explained that once a person feels personally fulfilled their focus will shift to the greater good and they will be motivated to perform well in environments that chime with their desire to make a positive impact.
Read more: Maslow's hierarchy of needs and the sixth-level of purpose
Furthermore, in a study of British firms from the University of East Anglia's Norwich Business School, researchers found that the higher the satisfaction of employees as measured by Glassdoor ratings, the better the financial performance of the company.
"Firms rated highly by their current employees in terms of satisfaction achieve superior profitability compared to those rated poorly," the authors commented.
Purpose drives staff satisfaction for this reason
What's drives the level of employee satisfaction at firms as measured by Glassdoor? It's not primarily salary. "We often look at the driving forces behind jobseekers' decisions. One of the most striking results we often find is that, across all income levels, the top predictor of workplace satisfaction and employee engagement is never pay: It is the culture and values of the organisation," explains Glassdoor spokesperson Mark di-Toro. "Employees really want to feel like they can make a difference and, in many cases, work for a company with a strong mission."
Read more: The CMI/Glassdoor top 20 best companies for leadership and culture
That's definitely true at The Co-op Group, according to Webb. "Our 2017 employee survey confirmed that Our Purpose was a key driver of colleague engagement," she notes. "Colleagues who believe in the purpose and strategy of the Co-op are more likely to answer engagement questions positively."
Finally, workers with a sense of purpose are more likely to stick around longer, saving their employer the steep costs of replacing them. A recent survey of 12,000 employees conducted by the Harvard Business Review and consultancy The Energy Project found that employees who find their work meaningful are more than three times as likely to stay with their organisations.
Put this all together and the simple but powerful conclusion is that purpose isn't just a warm and fuzzy buzzword. It's a real business differentiator that can help you not only lure the best talent, but keep them engaged in their jobs over the long haul. And that can only be good for the bottom line.
Image: Shutterstock