After establishing the Defence Awarding Organisation during his MBA, Captain Allan Youp CMgr FCMI's new "Royal Navy start-up" is transforming the maritime sector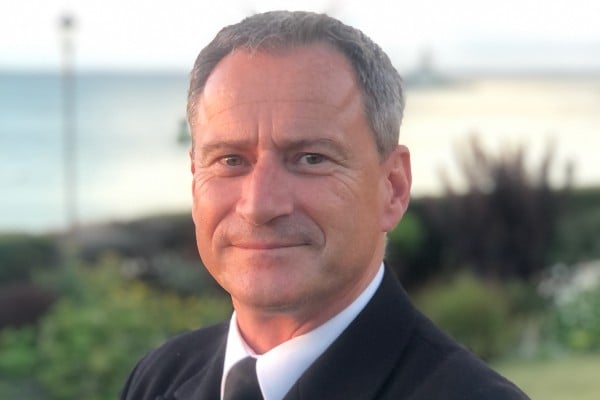 Captain Allan Youp's career ambitions included being a teacher and gaining a coveted Royal Marine green beret. So, while training for the former, he also joined the Royal Marines as a reservist to earn the latter. It was that combination which led to him joining the Royal Navy as a training manager and drove his 25-year career as a learning and development professional.
He has certainly walked the walk when it comes to learning and development. Allan is a Chartered Manager, qualified teacher, coach, mentor, programme manager and management consultant underpinned by an MBA, as well as an MSc in Training Management and Consultancy and shortlisted candidate for Chartered Manager of the Year 2022.
There have been many significant highlights in his Royal Navy career. He spearheaded the review into Defence Trainer Capability, which delivered a strategic change to the way all three Armed Services trained their trainers. "Previously, the Defence Train the Trainer and supporting courses had been very didactic, so we designed an innovative approach and then rolled out the new courses across the Services – and they survived contact," he says. "It was a significant step change at the time, changing how we interacted with our students and how we developed our trainers' supervisors. It has been modified over the years, but the philosophy has remained the same."
He worked on the establishment of the Defence Awarding Organisation (DAO) as the qualification body for courses within the Armed Forces. It was a project that ran concurrently with his studying for an executive MBA at Cranfield. "I loved the project because it was actually embedded in my MBA," he says – the DAO was the subject of his marketing dissertation. "The DAO still delivers thousands of qualifications each year," he adds, "it's an essential organisation that continues to evolve."
Want to learn more about successful employee engagement?
Register for Free Access
Not yet a Member, Subscriber or Friend? Register as a CMI Friend for free, and get access to this and many other exclusive resources, as well as weekly updates straight to your inbox.
You have successfully registered
As a CMI Friend, you now have access to whole range of CMI Friendship benefits.
Please login to the left to confirm your registration and access the article.