Interview:
How to use collaborative leadership to get the best out of your people
Written by Ian Wylie
Wednesday 17 May 2023
From counter-piracy operations to research and development, leadership professional Emma Bould CMgr FCMI says it's vital to adapt your collaborative leadership to the context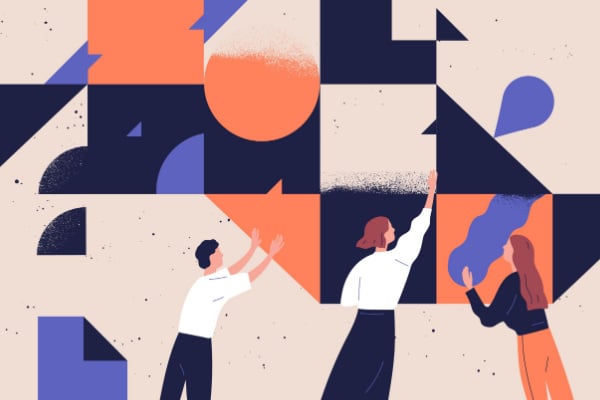 When you're trying to solve big challenges, it's best to take a collaborative approach. Just look at CERN, the European Organisation for Nuclear Research, which aims to understand the fundamental structure of the particles around us. To create the fabled Large Hadron Collider (probably the world's largest and most complex scientific instrument) it has brought together more than 7,000 scientists from 85+ countries. 
The organisation also works in a totally collaborative way. As Krisztina Holly describes, "there are no directors. No CEOs or presidents. No corner offices. In fact, the main building is cylindrical, with every office the same size. The leader of each experiment is called the 'spokesperson', and a 'resource coordinator' tracks the allocation of money and people." Critically, says Krisztina, who has visited the site on the French-Swiss border twice, large Hadron Collider leaders "create the framework for people to share and contribute."
To explore how collaborative leadership works in practice, we talked to Emma Bould CMgr FCMI, who has spent her career in engineering leadership roles. Now director of corporate transformation services at Alvarez & Marsal – the corporate turnaround consulting firm best known for handling the Lehman Brothers' bankruptcy – Emma has an executive MBA from Cranfield, worked for pharmaceutical giant GSK, and cut her leadership teeth in the Royal Navy. "The amount of leadership training you get in the military is huge," she says, "because when you're placed in an operational role, you have to perform."
You need to adapt your collaborative leadership to the context, so that you get the best out of your people
Emma Bould CMgr FCMI
Want to learn more about successful collaborative leadership?
Register for Free Access
Not yet a Member, Subscriber or Friend? Register as a CMI Friend for free, and get access to this and many other exclusive resources, as well as weekly updates straight to your inbox.
You have successfully registered
As a CMI Friend, you now have access to whole range of CMI Friendship benefits.
Please login to the left to confirm your registration and access the article.