Interview:
"It's not enough to be a polished professional"
Written by Ian Wylie
Wednesday 07 September 2022
When his client said he was having sleepless nights, Chartered Management Consultant John Tibble CMgr FCMI ChMC was worried. But he needn't have been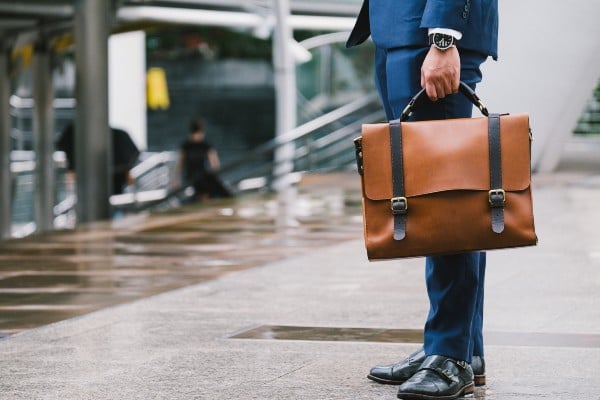 It was, recalls John Tibble CMgr FCMI ChMC, the most rewarding compliment he's ever been given as a management consultant. Following the successful, but challenging, delivery of an enterprise resource planning (ERP) programme at a global drinks manufacturer, the client's implementation manager pulled John to one side. 
"I was having sleepless nights," the manager confided. "I was so stressed and didn't understand how we were going to make this change, but you seemed so relaxed and gave us a picture of the path ahead, highlighted the things we'd need to think about and explained what we would have done at certain points on that path. And I went from being really worried to thinking, 'yes, we can do this', and I began to really enjoy the process and actually find it stimulating."
That, says John, is what good consultants do – and it's why he believes the Chartered Management Consultant (ChMC) award has come not a day too soon. "We might not have all of the solutions straight away," says John, "but good consultants have the tools, techniques and frameworks that give clients the confidence that we can get to a successful outcome together."
Good consultants have the tools, techniques and frameworks that give clients the confidence that we [will succeed]
John has worked in and around consulting for 35 years: 10 in line management with Nestlé; and the last 25 in consulting firms Steria, CSC, Xansa and Druid. Now director and head of the secure government business unit at Capita Consulting, his focus is on delivering technology-enabled change. "I'm probably one of those awkward customers who complained a lot and then became part of the community who advocates and helps to manage change," he chuckles.
What does good professional practice look like? Keep reading to find out
Register for Free Access
Not yet a Member, Subscriber or Friend? Register as a CMI Friend for free, and get access to this and many other exclusive resources, as well as weekly updates straight to your inbox.
You have successfully registered
As a CMI Friend, you now have access to whole range of CMI Friendship benefits.
Please login to the left to confirm your registration and access the article.