Hospitality expert and Samaritans volunteer David McLaughlin CMgr shares four tips that, from his experience, will help managers become better listeners and ensure that employees feel heard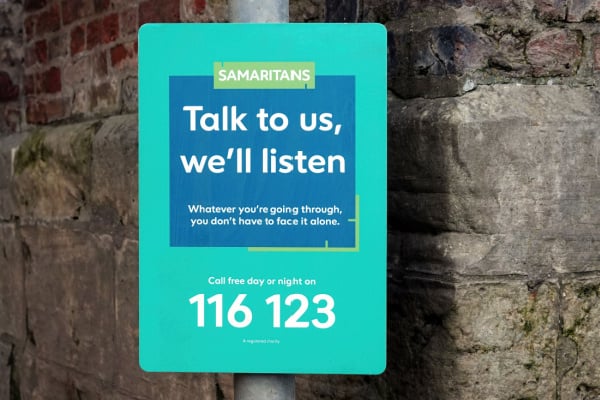 David McLaughlin CMgr FCMI ChMC learned the importance of listening in the most painful way, when his colleague and friend took their own life. "I just realised there must be a lot of people having those thoughts every day and they need someone to listen to them," he says. It was then that he decided to start volunteering with the Samaritans, a charity providing emotional support for people in distress or at risk of suicide.
As a hospitality professional, his everyday role also requires an expert listening ear. Currently general manager of luxury hotel The Slaughters Manor House, David has been with Andrew Brownsword Hotels Group for over 17 years – stepping into the hospitality industry straight from school as a kitchen porter and working his way up through roles in reception and operations management. "People are our business, so we need to listen to them," he explains. 
The most rewarding thing is knowing that a person feels heard
He has a stable team at The Slaughters but, in a sector that's been particularly hard hit by the recruitment and retention problems caused by Covid and Brexit, he understands the importance of looking after your staff in a holistic way.
"I don't believe you should be asking someone to do something you haven't done or aren't capable of doing yourself," he says. "My team knows that I'm genuine and caring, and they can come to speak to me about anything – it doesn't need to be work related – and I won't be judgemental." 
Learning to be present 
David was awarded CMI Chartered Manager status two years ago. The process helped him improve his productivity, giving him more time to focus on building relationships with the people around him.
"[Getting Chartered] gave me a much broader understanding of the different influences on a business, how teams learn and interact, and it made me much better at time management and getting things off my desk so I can spend more time with my guests, customers and my team, rather than sitting doing admin." 
He is now undertaking an Higher National Certificate (HNC) in counselling to complement his experience with the Samaritans. Although they both involve listening, there are important differences, he explains. With counselling, it's about building a relationship with that person and you can be more direct in signposting them to other sources of help. But the Samaritans believe in self-determination; volunteers just listen and be present. 
"You don't know who they are and you'll never speak to them again. You can have an active suicide on the phone and the line will go dead and you'll never know what happened to them. I've experienced that several times. You cope with it by just knowing that you were there for them in that moment. They chose to pick up the phone and someone answered, so you've done your part. The most rewarding thing is knowing that a person feels heard."
Keep reading for David's tips on how to make sure your employees feel heard
Register for Free Access
Not yet a Member, Subscriber or Friend? Register as a CMI Friend for free, and get access to this and many other exclusive resources, as well as weekly updates straight to your inbox.
You have successfully registered
As a CMI Friend, you now have access to whole range of CMI Friendship benefits.
Please login to the left to confirm your registration and access the article.