Interview:
What real firefighting can teach you about crisis leadership
Written by Mark Rowland
Tuesday 19 July 2022
Firefighting. It's something that managers have to do every day. This firefighter has learned a lot about managing in tough environments – and he has some leadership lessons for managing through a crisis, even if you're only metaphorically firefighting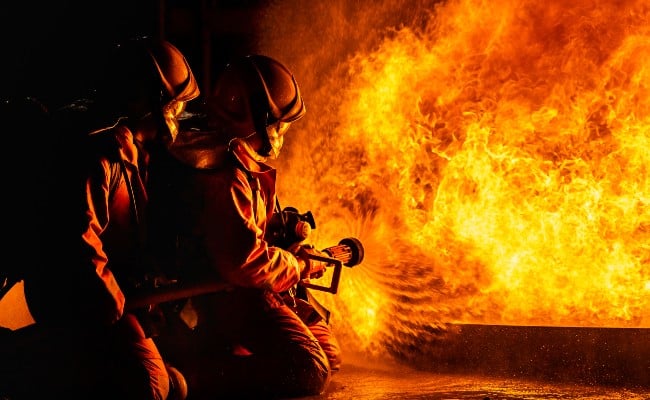 CMI-qualified Jersey Fire Service station commander Larry Vibert was recently the officer in charge at a particularly high-stakes rescue mission on the island. Two people had fallen into the sea and been swept into a cave. When he arrived, he could hear them screaming for help. 
"We couldn't see them. Then they stopped calling for help." 
When his team's boat turned up, he had to make a call – and quickly. 
It was a risk to go in with what they had, but minutes of hesitation could have made a difference between those people coming out alive or dead.
"If we had to go in there for a different reason, I would have waited for additional support and additional resources; I would have communicated with the Coast Guard. But at that time, we were the only team and the only service that could rescue those two people."
Like much of what the Fire Service does, Larry's response was about taking calculated risks. He had to assess and understand what needs to be done and prioritise accordingly.
This is real "firefighting", and a lot of the capability required is learned through experience, with a solid foundation of training. Many Fire and Rescue Service staff will be training every day, keeping their knowledge fresh and up-to-date. It's especially important to train for how to handle multiple, different scenarios so that when staff turn up to deal with those incidents, their training kicks in. 
If you've got a crew that doesn't trust you, you'll get it wrong more times than right
Log in to keep reading – and find CMI's exclusive crisis management resources
Register for Free Access
Not yet a Member, Subscriber or Friend? Register as a CMI Friend for free, and get access to this and many other exclusive resources, as well as weekly updates straight to your inbox.
You have successfully registered
As a CMI Friend, you now have access to whole range of CMI Friendship benefits.
Please login to the left to confirm your registration and access the article.