Interview:
Women in Leadership: Jacqui Smith on the Surprising Sources of Female Empowerment
Wednesday 03 July 2019
Managers need to change the way they think of diversity and inclusion, says the UK's first female home secretary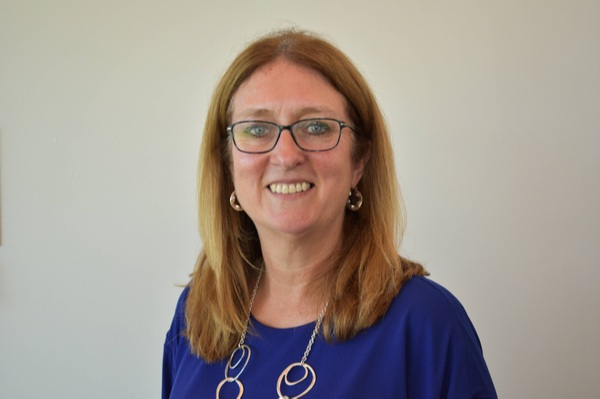 Former home secretary Jacqui Smith is the new chair of Empower, a practice founded by Higginson Strategy to champion female empowerment and women in leadership. Its campaigns include WealthiHER – a campaign to make the finance industry more female focused. She shares her thoughts on how managers can support women in business – and it's not how you might think.
Businesses must break from 'male thinking'
I've always been passionate about making sure women are heard and respected in the public sphere and workplace. I particularly want my two sons to grow up with that mindset. I've done different things with representation, particularly around getting more women into leadership roles in politics. I believe women need to be around the table.
However, if that table is designed to cater to male thinking, you are not getting the best out of the table or the people round it. I'm excited to bring different ideas and knowledge from my experience to Empower, especially when there's so much to be said about women's issues right now.
We must tap into women's tenacity
A good business understands its staff and its customers. To do that it needs a team that can reflect different experience and interests. How can you be successful and profitable if you're only using half the talent available to you, or if you're making assumptions in your business model that exclude half of your potential clients or customers?
In addition, women are deeply tenacious. Because of this deep-rooted commitment to pursuing leadership, especially when it feels impossible, women bring a unique perseverance to the business world. We play the long-game and scout different impacts and outcomes. Part of that is being forced to prove ourselves in male-dominated fields, but more inherently, it comes from women being powerful communicators and creative thinkers. In brief, a woman in business doesn't wait for things to happen. She makes things happen.
Equality and empowerment are not the same
Often when we talk about empowerment, we're referring to a simple 50/50 split in opportunities between men and women. But the reality is, that, for the most part, women and men are still very unequal, especially in terms of representation. Also in terms of the roles that they are able to play and the way in which the business recognises their needs and contributions as leaders; as staff and as customers.
Empowerment is more about PR for many businesses
I'd argue that female empowerment movements right now are often based on a PR image. I like to say that an image of equality in one area doesn't eliminate true marginalisation in another. We want to communicate on a deeper level to show how women's rights and women's contributions are wholly valuable. Communications is the perfect space to drive this because the field engages with such a broad range of stakeholders from the grassroots leaders, to academics, to business and politics. We plan to work inside and outside these networks to drive real change.
Social media is good for empowerment – despite the abuse
The use of social media raises many questions for women, especially considering women are far more likely to be abused online than men. The larger issue, beyond usage, is that social media companies are highly immune to regulation in UK and international law. Anonymity online, for instance, is so easy to get away with. At the same time, social media gives us the opportunity to teach women how to harness online platforms as tools, whether through digital marketing professions or by personally creating an impressive online presence where a woman can promote herself with confidence.
Quotas can be a good thing
I was selected for my constituency on an All Women Shortlist. At the time, there were more people called 'John' in parliament than women and something had to change. This form of quotas brought about real change, especially in the Labour Party. It's not the only strategy, but it has been the most successful.
I also built networks with other political women – it's important to have like-minded people advising and supporting you in all workplaces. I also took opportunities to train, to take on new challenges and to work with a range of people. Don't say no to chances however scary they may seem.
We must drop our preconceptions
I had a very successful political career, with a 10-year period as a Minister and becoming the country's first female Home Secretary. However, I still came across those who judged me on my appearance or their view of how women might behave. I remember on my first day as Home Secretary, I dealt with a terror attack. People said they were surprised at how calm I was. I was a senior and experienced politician – of course I was calm! I think there was an expectation about a woman not being able to cope.
Flexible working helps – but it's not enough
I think the flexible working strategies are a great step forward, not just for women and women with children but also for everyone. However, I think it's really important not to see flexible working as a 'cure all' to creating better workplaces for women. Women need to feel as valued, secure, and legitimate as men. We continue to see women miss out on promotions due to pregnancy, or not having harassment claims taken seriously. I'd like to see workplaces cultivate more respectful environments where procedures have just as much of a role as empathy.
Workplaces also need to be honest about how well women are doing. We all know that what is measured gets done, so we must be monitoring women's advancement, pay and position within the workplace so that we can also identify what may be holding them back. I think mentors are a good development, but I'm really keen that we go beyond that and provide women with champions who will talk them up and help them find the next opportunity.
More strategies for supporting women in business are available within the CMI Blueprint for Balance report. The CMI Blueprint for Balance research recommends strategies such as flexible working and mentoring/sponsorship as measures that could improve the proportion of female leaders in the workplace.
The WealthiHer Campaign
The WealthiHer Network is a partnership between some of the UK's largest private banks, insurers and law firms. They've come together to change their internal structures when it comes to how women are treated in the wealth management industry. With women set to control 60% of the UK's wealth by 2025, the finance industry needs to better cater to women and their attitudes toward money, which are often different from men. Empower has been working with The WealthiHer Network to celebrate women's unique needs and differences, ultimately supporting them grow their wealth.
The CMI is offering managers the chance to develop their understanding of equality and diversity with its Level 5 award in managing diversity and inclusion. Click here for more information.
More general information on diversity and inclusion strategies is available in the Blueprint for Balance report.
If you're a CMI member you can access tailored resources and support for your professional development. Not yet a member? Join now.