With innovation becoming more and more important, business leaders want their teams to be more creative, but what can they do that makes a real difference?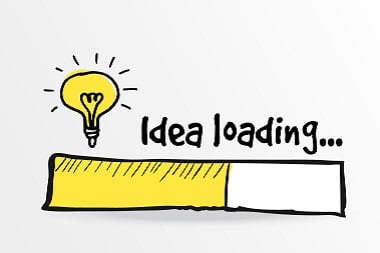 1. Permission
The most important thing to do when you want more creativity is to let people know they can. You have to expect some failures and you need to embrace these. Build a culture with no fear of failure.
2. Targeting
A big idea without a target is just a big dream. To allow people to think creativity, it helps to take out a level of uncertainty.
Giving a tight brief of what you want to achieve will allow more brainpower to be spent on solving the problem. Define what you want to achieve and test your ideas against this, do they help solve it, if not move on.
3. Keep It Simple
A simple solution is often the most eloquent. Get the team to simplify the solution as much as possible. If they can explain it in the 140 characters of a tweet, it will be easier to sell in.
4. Plan and Plan Not to Plan
Opportunistic solutions can be the most creative, but people are often too slow to react. Think of what might happen and create opportunistic plans for if it happens, so you are ready and can react rapidly.
5. Beanbags Don't Make You Creative
You need to get yourself in a comfortable environment that is conductive to coming up with ideas, but remember that it is not just about the location.
You are better just going for it in a coffee shop, than putting it off indefinitely waiting for your ideas palace to be built. Make time for ideas thinking and use it.
6. Dream Big, Think Small
Let your team think big. If there is not the budget, it is easier to scale down a big idea than to try and big up a mediocre idea. Show you believe and if there is an amazing idea you can't afford, fight for the budget.
7. Searching With Your Eyes
Get people to research with their eyes using Google images. This allows them to get a very rapid visual overview. They can use this to build mood boards and get a feel of the area they are looking at.
8. Big Planet, Big Ideas
Don't just look at your industry. Look at what other industries and countries do. Some of the best ideas are just juxtapositioned from other sources.
9. The Higher Ground
Not everyone can be the biggest or the best, but there are lots of different areas that you can own. What is something that you do that is really good, or could be the best?
Exploit that and make it your higher ground. Often the person who holds this is not the best or biggest in that area, but the one who wants it most. Explore and own the edges.
10. A Picture is Worth a Thousand Words
Get people to draw and visualise ideas. This helps them explain them to others and work better as a group. If they have trouble drawing, use simple shapes or words and arrows to explain a concept.