Listicle:
Three Ways to Stay on Track When Your Manager is Away
Friday 20 December 2019
When left to your own devices, it can be challenging to organise your own time management. How do you keep your workload on track when you're not the one with the answers?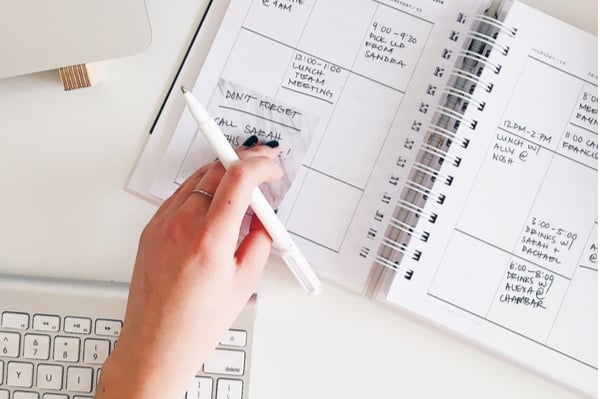 Early on in your career, or even in a new job, it's natural to look to your manager for guidance on your day-to-day activities. When you're still learning the ropes, how do you manage your time effectively when your manager isn't in the office to guide you?
Managing your own time and resources can be a challenging hurdle, but it can also be a rewarding opportunity to test yourself and prove your ability. Your line manager being on annual leave can be an excellent opportunity to test your limits and grow in confidence, particularly on projects where you're already playing a pivotal role.
Ask for a Structured Handover
If your line manager is going on annual leave, make sure to organise a formal handover. Whether in person or via email, it's crucial to determine what you're expected to cover while they're away. If they allocate you extra work, establish critical deliverables and timelines and make these a priority. Don't try to do it all – you can't be two people at once.
Hold Yourself Accountable
Stephen Humphreys, country director, UK and Ireland at GoodHabitz, suggests that people who are good at time management "understand that it's about being able to control their time." They have learned to "separate the trivial from the important, can avoid becoming distracted easily and are determined to get through their to-do list." Making a list is a simple way of tracking your progress – and staying accountable.
Rebecca Harris, commercial director at The B2B Marketing Lab, suggests that doing five quick tasks will be better, typically, than one big one. She has introduced time management tools into her workplace to increase – and track – productivity. She suggests that one of the most significant benefits of using time and task management tools is monitoring capacity. They "show you how much capacity people have at that moment, allowing you to properly delegate and be confident that they'll meet the deadline."
Make Time Your Ally
"A good practical method for managing time and getting stuff done is using the Pomodoro Technique," suggests Humphreys, "but it only works if you already have a clear understanding of your priorities." This method involves setting a timer to 20 minutes and focusing on only completing priority tasks until the alarm goes off – without being distracted by anything else. You can then allow yourself a short, five-minute break before resetting the timer and restarting the process. "Before you know it," adds Humphrey, "you'll have cleared your must-do list, developed a much more disciplined way of working and have more time available to spend on planning and strategy – making you visibly more effective."
We have a series of articles to help you stay organised – check out the best time-management tools, how you can measure your success, and even how to do the stuff that you don't want to do.