Why the Cabinet reshuffle was based on business imperatives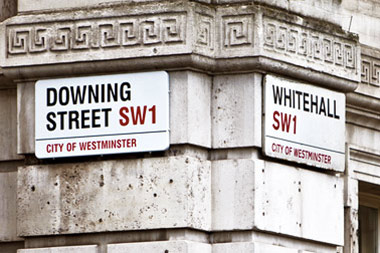 Far from being a box-ticking exercise, David Cameron's promotion of female Conservatives is in fact a recognition of key talents – and a vital step towards securing a connection with voters
Jon Bennett
Given the UK's standing as a modern, liberal democracy, it's strange in many ways that the representation of women at senior levels in British institutions remains such a topic of debate. Strange enough, in fact, that when a woman takes on a senior position, it is often her female status rather than her vision or track record that makes the headlines.
This has been particularly apparent over the past couple of weeks, as some significant landmarks on the road towards gender equality have been reached across three pillars of British society: business, the Church and politics.
Mining Giant Glencore – the last FTSE 100 business to have no woman on its board – has appointed Patrice Merrin, former chief operating officer of Sherritt, as a non-executive director. The fall of this last bastion of all-male Boards was widely celebrated, but it masks a more deeply embedded boardroom disparity. Figures in the latest Women in Business report from Grant Thornton show that just 20% of senior business roles in the UK are occupied by women. That's below the global average of 24%.
Meanwhile, the Church of England finally voted in favour of female Bishops, defying the deeply held views of a significant minority. It's understandable perhaps that media attention will now focus on the race to be the first female Bishop – but a shame that this significant step will be celebrated through an emphasis on just one woman, when the real champions of equality come from right across the church.
In the third pillar, David Cameron carried out a major Cabinet reshuffle – sidelining longstanding heavy hitters such as William Hague and Ken Clark and promoting, among others, new education secretary Nicky Morgan and environment secretary Liz Truss. The reshuffle has been widely reported as a cull of the "male, pale and stale".
It's Cameron's progressive steps that stand apart. While British boardrooms and the Church have been asked to open their doors to more women on the basis of gender equality, with some calling for quotas on social grounds, David Cameron's decision is based on quite different thinking. The women in the Coalition Cabinet are not there as a nod to equality. They are there because the Conservatives absolutely need their ability to connect with voters if they are to avoid defeat at the ballot box in 2015.
Although the reshuffle does allow the prime minister to say he is making headway on his pledge that one in three Cabinet members would be women, this is far from a box-ticking exercise. By recognising the specific talents that his senior women can bring to the table and their essential role in the Conservative project, Cameron is using arguments that stem from core business objectives. This same approach should hold sway in the Church… and in business itself.
While Cameron's critics will lambast him for using women as "window dressing" for a still overwhelmingly male government, the value he is placing on the unique attributes of those he has promoted is a decent step forward. Let's hope other bastions of the establishment recognise the damage that a conscious or unconscious male bias could be doing to their business case.
Jon Bennett is managing director at corporate communications consultancy Linstock Communications
For more on the issues raised in this article, download CMI's Women in Management: Tackling the Talent Pipeline white paper.
Image of Downing Street and Whitehall signs courtesy of Stuart Monk / Shutterstock
Powered by
Professional Manager