Depression at work: experts in plea for greater understanding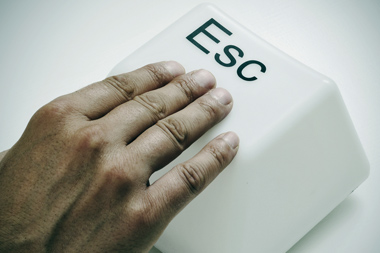 Psychiatrists call on bosses to show empathy for depressed staffers, in wake of negative commentary over Germanwings disaster
Jermaine Haughton
Some of Britain foremost mental health experts have warned bosses and industry groups to refrain from stigmatising workers who are struggling with stress, depression and anxiety. Following last week's Germanwings disaster, mental illness in the workplace has once again become a major talking point, and has spawned some negative views of sufferers – especially those who have a duty of care to others.
According to reports, 28-year old co-pilot Andreas Lubitz deliberately guided Flight 4U9525 into the Alps, killing all 150 people on board, including three Britons. It further emerged that Lubitz had suffered a prolonged period of severe depression in 2008, and had recently sought treatment for vision problems that may have been linked to his mental illness.
Following the crash, some sections of the media were accused of featuring unhelpful commentary around the co-pilot's actions – with journalist Piers Morgan, for example, lashing out in the Daily Mail: "He shouldn't have been anywhere near the controls of an unmanned drone, let alone a plane with 149 people on board. Before I fly again, I want to know that the airlines know if either pilot has similar mental health issues … and whether he or she is on medication and ignoring doctors' sick notes. Frankly, I don't care if [he] was mad, bad or sad. He lost any sympathy I may have had for him the moment he decided to murder 149 people by deliberately crashing his plane into a mountain."
However, according to the past weekend's edition of the Observer, Civil Aviation Authority (CAA) documents show that around 100 commercial pilots in the UK have some history of depression, with 42 currently on medication. However, Britain's most senior psychiatrist, Professor Simon Wessely, has told airline authorities to ignore calls for a lifetime ban on commercial airline pilots who have suffered from depression.
The Royal College of Psychiatrists president told the paper: "It is not a good idea to rush [regulations through] – it is like the response to Dr [Harold] Shipman [NB, the family GP who killed 200 patients at his practice in Hyde, near Manchester] – an utterly bizarre and unpredictable event is not a good basis of policy. The procedures that they then brought in would not have prevented Shipman."
Wessley stressed: "I have dealt with some pilots with depression and when they recover they are still monitored. But the two I have dealt with returned to very successful careers. Why should they not? What does cause trouble is saying that if you have ever had a history of depression then you should not be allowed to do whatever. That is wrong – as much as saying that people with a history of broken arms shouldn't be allowed to do something."
Wesley added that knee-jerk reactions would not help to prevent future disasters. "There are two reasons why," he pointed out: "there isn't a link between depression and aggressive suicide, if that is what this is … And second, because of some of the ridiculous things that are said. Piers Morgan said that it was a disgrace that a man with acute depression was allowed to fly. Well, they are not allowed to fly. There may have been some fault in the procedures that let this happen, but they are not allowed to fly."
Lancaster University organisational psychology guru Professor Cary Cooper said: "The big problem is that mental health is stigmatised in all walks of life. Issues such as stress, depression and anxiety are not talked about in the workplace, as people are frightened of being sacked. It is still seen as a sign of weakness – and when you take a macho task like flying an airplane, then it is inevitable people are going to hide personal issues. The global statistics are that one in four of us will experience some form of mental health problem in their lifetime – some of those are going to be pilots.
"The big question is, how do airlines judge if someone's mental health is OK, and what are the employers going to do to make sure it is not a stigma so that it can be talked about openly – and [the employee] can have time off and not get sacked?"
Cooper – who has conducted detailed research on the effects of stress on pilots – added: "It is obviously a stressful job, but we found that it attracts people who manage stress very well. They know the pressures involved and self-select into the profession. Problems are more likely to lie in a private life rather than the demands of flying. The psychological tests appear to be quite cursory, and someone with depression or mental health problems is not going to tell their employer's doctor because of the professional impact."
With that in mind, he called for a "culture of openness" to provide more space for employees in all walks of life to discuss their conditions.
For further insights on why caring for your staff pays dividends, check out page 20 of CMI's report The Moral DNA of Performance.
Powered by
Professional Manager