Institute of Consulting
The Institute of Consulting (IC) is the only professional body in the UK, which represents individuals within the consultancy profession. We provide our IC members the support, tools and resources needed to succeed and to grow professionally. We also provide Qualifications, Accreditations and Training for aspiring and experienced consultants.
More about IC
Join the IC
How we can help
The Institute of Consulting has a core focus on management consulting professionals. We offer those working or interested in consulting a range of products and services, from specialist qualifications to membership to assist consultants in their working lives.
The Institute is governed by an Advisory Committee which is a sub committee of the CMI Board of Trustees.
Membership
Join the IC for access to all of the latest insights, events and support for your management consultancy journey.
Become a member
Consulting Qualifications & Awards
Access recognised consulting qualifications that will provide you with invaluable knowledge and insights.
See all the benefits
Become a ChMC
Take that next step in your management consultancy career and gain your Chartered status.
Become a consultant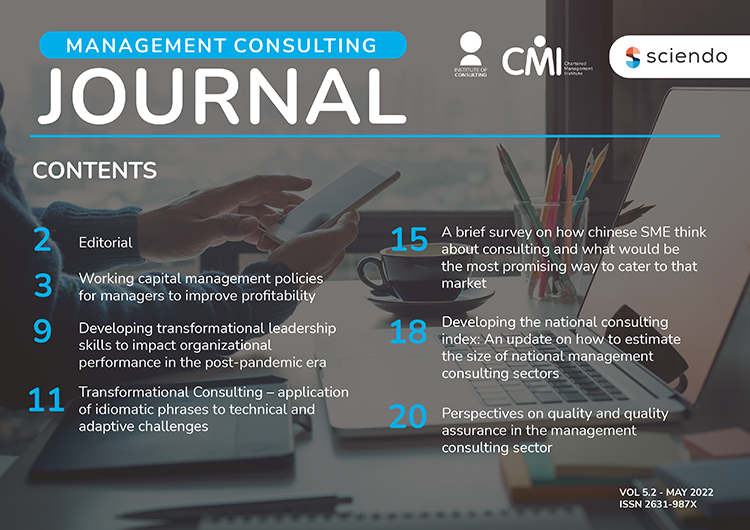 Management Consulting Journal
The Management Consulting Journal is published twice per year, each issue highlights and debates issues pertinent to the management consulting sector and management consulting practice. We're looking for member contributions to the conten, so if you'd like to contribute then we'd love to hear from you.
Read the journal