Here's a fascinating interview with Teddy Nyahasha, who took over as CEO just as the pandemic hit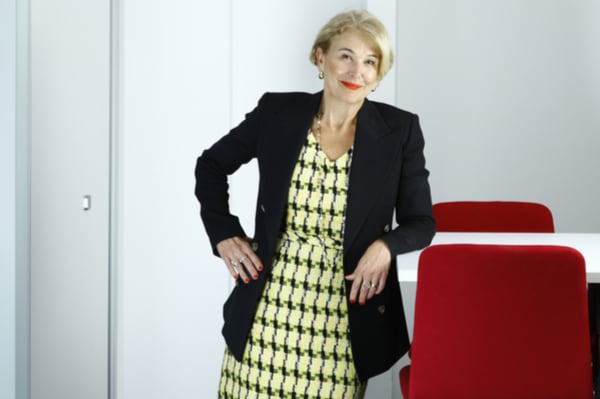 Becoming a chief executive is a big challenge at any time. Imagine taking on that job at the beginning of a global pandemic. Teddy Nyahasha CMgr CCMI took the helm of award-winning financial services company OneFamily just a matter of weeks before Covid-19 brought normal working life to a standstill. So, at the latest Better Managers Briefing, I was keen to find out how he managed to adapt to this dramatically new context, and why he believes his company will be in a much better place, post-Covid.
Accelerating behaviours
Change culture and work more collaboratively – they were Teddy's goals when he took on the job, but within just a few weeks of taking his new seat in a bricks-and-mortar business where 90% of staff worked in the office, he found himself managing a virtual organisation where 90% of employees worked from home.
"When lockdown came, we simply had to adjust," he recalls. "But it brought opportunities for us, too, accelerating some of the cultural change I'd wanted to introduce. We had been thinking of how to create the kind of 'burning platform' that gets colleagues in different departments to work collaboratively. During lockdown I was blown away by the response and reaction of our people, scrambling to make sure that colleagues were safe. I witnessed remarkable resilience, ingenuity and resourcefulness from our people in all parts of the business. It was collaboration, driven not by a top-line directive but by a common focus on making sure colleagues were safe. Without Covid, it would have taken years to galvanise people and get them working in that way."
The pandemic also allowed OneFamily to forge deeper links with some of its partners. "We sell many of our products through brokers, many of whom were small businesses that were clearly struggling and uncertain about the future," explains Teddy. "The pandemic has allowed us to cement and strengthen those relationships. So, the disruption caused by a pandemic not only accelerated some of the behaviours that we were looking to bring in – it accelerated business growth too. The challenge now is to carry on with a single goal and focus, finding ways to continue creating those virtual burning platforms that will energise our organisation."
Better conversations
Now working in a hybrid way – spending part of his week in the office, the other part at home – Teddy says he has discovered that video calls through Zoom, Teams and other platforms are facilitating better conversations. "It has enabled us to move away from very task-oriented conversations to conversations that are much broader and beyond the day-job," says Teddy. "I feel I've got to know my colleagues much more, because it's allowed us to have a broader conversation. That's something that I really want to hold on to, because we're not defined by the jobs we do. There's more to us than just the jobs that we do.
"By missing that link, by not understanding somebody's life and what's important to them, you risk misunderstanding the background and what influences them. We need to hold onto the permission we've been given to be curious and a bit more intrusive into each other's personal lives and know each other better. What makes us as strong as a unit is those touchpoints."
Meeting purposefully
Teddy still recognises the value of physical, in-person meetings – whether that's team meet-ups or chance encounters in corridors. "We will be introducing more flexible working, but it will be on a managed basis which will enable colleagues to meet purposefully," he explains. "We don't want to bring people back to the office only to find everyone is wearing headsets and staring at screens. Before lockdown, we had committed that we would all be working in open-plan offices, without any kind of ivory tower. But now we have an opportunity for an even more fluid situation where colleagues from different parts of the business will be sharing the same spaces. It brings us the benefit of cost savings on floor space, but also in terms of bringing people closer together."
Removing barriers
Teddy is passionate about improving social inclusion within his sector. "Most financial services products tend to be skewed towards the middle classes and beyond – this creates an exclusive club with high barriers for entry," says Teddy. "Because OneFamily is a mutual organisation, we probably have more permission to be more inclusive in our product set. Yet even though we are proud that the bulk of our members and customers are from lower social classes, we could still be doing more to make our products more accessible. That includes ensuring that financial literacy permeates through society and making our products relatable to the person on the street.
"Being a socially responsible organisation is something I hold dear. I come from a family of peasant farmers, so I believe in social mobility. I can see myself in our customers' shoes."
A group of CMI Companions discussed how remote and hybrid working will affect diversity and inclusivity goals at a recent online event, and you can see their top talking points here.
On our YouTube channel, you can watch this conversation in full.
You might also like these posts on this topic:
Don't miss out - get notified of new content
Sign-up to become a Friend of CMI to recieve our free newsletter for a regular round-up of our latest insight and guidance.
CMI members always see more. For the widest selection of content, including CPD tools and multimedia resources, check out how to get involved with CMI membership.