Advice:
How can my team and I cope with the rising cost of living? – Advice from the Experts
Written by Kooth
Tuesday 24 January 2023
Many people are struggling with rising costs. Kooth, the UK's leading mental health platform, has some tips to help you and your team feel more in control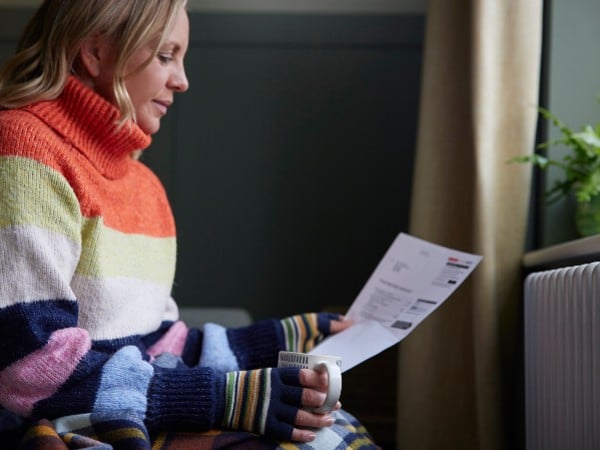 Do you have a management & leadership question or challenge? Send it to us at editorial@managers.org.uk and one of our experts will answer it!
Q: I'm struggling with the cost of living rises, and it feels like there's no end in sight. My team has been expressing worries too. Do you have any advice on how to cope during this time?
Kooth, the UK's leading online mental health and wellbeing platform, answers:
It's no secret that the past few months have been a really financially challenging time for lots of people, with 87% reporting a steep increase in their cost of living prices (ONS 2022). To add to this, income tax and National Insurance rates have risen, meaning that people are taking home less income per month – and then having to stretch this even further to cope with higher monthly costs. Changes and freezes to benefits have also left many households short.
Cost-of-living increases have huge implications for many people and, unfortunately, it doesn't look like things are set to get easier any time soon. Many adults are losing confidence in their ability to handle money and, despite working hard, they're seeing less money. Rates of stress, anxiety and poor wellbeing associated with financial challenges are on the rise.
With so many factors out of our control, it might feel impossible to know what to do. It's really normal if money worries are impacting your mental health, and help is available.
Why are prices rising?
In a nutshell, the price hikes are predominantly down to high inflation outrunning increases in wage and benefits. Inflation is essentially a measure of the rate of rising prices; inflation rates (and therefore prices) increase when the wanted product is costly to produce or highly in demand. For many of the products or services that the UK relies on – including gas, fuel, and food – the demand is outweighing the supply, or the production is expensive. This is down to a few factors, including Brexit, Covid-19 and the war between Ukraine and Russia.
Here are a few tips that might help you feel more in control of your own situation.
Keep reading for expert tips to help you feel more in control
Register for Free Access
Not yet a Member, Subscriber or Friend? Register as a CMI Friend for free, and get access to this and many other exclusive resources, as well as weekly updates straight to your inbox.
You have successfully registered
As a CMI Friend, you now have access to whole range of CMI Friendship benefits.
Please login to the left to confirm your registration and access the article.