Advice:
How to kickstart your business after a downturn: insights from the best
Written by Mark Rowland
Tuesday 08 September 2020
Many organisations will have had a torrid few months. Rebuilding isn't easy. We asked some of the UK's leading Chartered Management Consultants what best practice looks like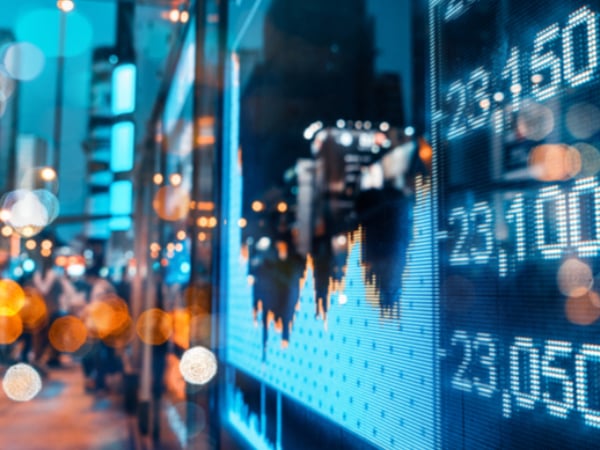 The Great Depression was one of the most devastating economic downturns in history, but even it was not without its winners. Take The Kellogg Company, which established itself as the market leader for breakfast products at this time through a series of clever management decisions.
First, when many would have cut back, Kellogg invested. "Mirroring Keynesian economic policies that would later be implemented by the Roosevelt administration, Kellogg's doubled its advertising budget and re-invested in its workers shortly after the market crashed in late 1929 (as opposed to lay-offs and budget cuts)," says Matthieu Prieuret ChMC, a consultant at Eurogroup Consulting.
The cereal manufacturer also shifted to a 30-hour working week, effectively giving workers a 12.5% increase in hourly wages while reducing working hours by 25%. "Worker productivity reached 40-hour levels within two years," Matthieu explains. "By 1933, Kellogg had increased its profits by 30% and distinguished itself as the leading breakfast company."
There are lessons to be taken from Kellogg's story, but 'do exactly what they did' is not necessarily one of them. Rather, The Kellogg Company did what was right for the organisation, within its market.
A downturn such as the one we're entering as a result of the Coronavirus pandemic is an opportunity for businesses to make decisions around their products and services, but also to assess their future viability in a changed world, Matthieu says. It's also an opportunity to review client portfolios, re-engage with your most profitable clients, and reconsider your purpose in the light of the new environment. This is a time to engage with all stakeholders, he says. This, in turn, will give the business the opportunity to align its business and operating models and "inject elasticity into its model."
So what are some other critical strategies to mitigate the effects of an economic downturn? We turned to the UK's Chartered Management Consultant community…
Put your people first
Human 'soft' skills are essential in a downturn to ensure that employees join you on the journey, says Richard Goold ChMC, of Moorhouse Consulting. The attention given to employees and customers needs to be re-balanced to ensure survival and progress must be measured frequently.
"Any kind of turbulence, change or uncertainty creates emotion so staying close to people, promoting collaboration and transparency, giving them feedback, showing compassion and saying thank-you can go a really long way," Richard says.
Lucy Jefferys, executive partner at IBM, says you must facilitate a culture where interaction and relationships are seen as critical – whether-face to-face or virtual. "Asking and listening is key to make your people feel heard and understood, and trusting that they are performing wherever they are located is critical to enabling individuals to step up."
This is also a great way to manage and avoid burnout, as having trusting relationships means employees will feel more able to discuss being overwhelmed with managers. "A lot of reliance is placed on staff during challenging times and it is important to ensure that they're not over stressed or over worked to the point where it is detrimental to their welfare," says Vivienne Tong ChMC from PWC.
Matthieu Prieuret advises managers to communicate openly, frequently and honestly with them throughout a difficult period. "Invest into the workforce; offer training and upskilling opportunities aligned with the redefined business parameters and priorities."
Leadership needs to be decisive and inclusive, he says. "Employees expect leadership to take sharp and rational decisions based upon a set of new business and market parameters. Leadership must put employees at the centre of the decision-making process, communicating frequently and requesting staff contribution to the decision-making process."
Set priorities
When accelerating activity, businesses commonly make the mistake of increasing their number of non-priority business activities. "Business must set priorities in order to access their 'right to win' across products and services, client portfolios, and markets," Matthieu explains. "It requires the definition of a set of core and auxiliary businesses, focusing on profitable customers and rationalising customer tail, and prioritising product portfolio based on cost to serve metrics and contribution to profitability."
"Not having an accurate baseline position makes progress tricky, as you can never really know whether you're moving forward or stagnating," adds Richard Goold. "Businesses must have courage to make bold decisions and follow through with them. They must harness the potential of their people and bring them along throughout the way and not just expect them to execute the solution. It is also important to maintain a relentless focus on quality."
One other pitfall to avoid is placing too much pressure on projects and people by setting overambitious - and unrealistic - timescales. As Vivienne notes, "The leading period in changing hearts and minds is often underestimated and not getting it right at the start hampers the ability to accelerate change further down the line. The investment upfront in communication, engagement and co production helps people feel like they own the change. Underinvestment in this results in achieving a rate of change that is less than it could've been."
Three key pillars
Lucy Jefferys advises to focus on three key pillars:
Digital strategy: "Making this a priority across the business, and investing now in smart technology that can enhance agility, improve engagement with customers anywhere, and improve sense and response, is critical to enable resilience to the fluctuations that will come, and ensure that an organisation emerges from this period stronger than before.
Skills: "We have had to invent new ways to work, communicate, collaborate, learn and innovate. Providing the tools and trusting our people to perform is critical. We have long found that the key skills that business leaders look for in a workforce are flexibility, agility and adaptability to change, and this year has been a real test of these and will remain key skills in recovery."
Process optimisation: "In order to weather the impact of the economic downturn, businesses need to look at where they can reduce costs and optimise their operations. Many businesses are short of cash and need to act now in order to survive. However, simply cutting costs will not help long term recovery, and the focus needs to be on recreating workflows to drive optimisation through leveraging exponential technology and hybrid delivery models that can create a better business."
You can find out more information on CMI's new Chartered Management Consultant award here – why not start your own journey to Chartered today? It's an unrivalled way of showing not only your commitment to the industry, but of proving the quality of your work.
The Chartered Management Consultant Award (ChMC) has been created in a joint partnership between the Management Consultancies Association (MCA), the trade association for the UK's leading consulting firms, and the Chartered Management Institute (CMI), which was appointed by the Privy Council as the Awarding Body. The initiative has been developed for the purposes of setting and maintaining the highest standards in the management consulting profession and creating an award which recognises consistent and high levels of professional competency and achievement.
You might also like these posts on this topic:
Don't miss out - get notified of new content
Sign-up to become a Friend of CMI to recieve our free newsletter for a regular round-up of our latest insight and guidance.
CMI members always see more. For the widest selection of content, including CPD tools and multimedia resources, check out how to get involved with CMI membership.